IDG Leaders Named to NYC Labor Power 100 List
05 Sep 2023
City & State presents the 2023 NYC Labor Power 100. MICHAEL M. SANTIAGO/GETTY IMAGES
The 2023 NYC Labor Power 100
The leaders of the most influential unions in the five boroughs.
SEPTEMBER 5, 2023
In New York City, few groups have as much power in politics and policymaking as organized labor.
The city's top labor leaders hold plenty of sway at City Hall, shaping legislation and altering government action on a wide range of issues, from affordable housing to infrastructure projects to Medicaid coverage. Endorsements from major labor unions are highly coveted by candidates seeking elected office. And unions of all kinds and sizes have a long track record of delivering for their rank-and-file members, securing regular pay increases, expanded health care benefits and other perks.
City & State's NYC Labor Power 100 list highlights the most powerful leaders across the five boroughs, including long-serving heads of large unions, upstart organizers seeking to establish unions in new sectors and industries, and the heads of worker rights groups, as well as key public officials, lobbyists and others who support working New Yorkers.
1. Henry Garrido
Executive Director, District Council 37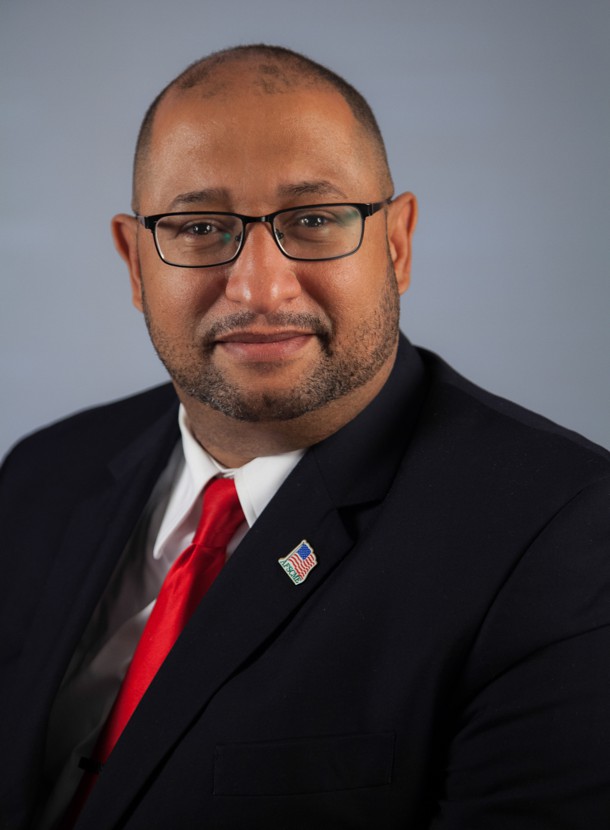 Henry Garrido got what New York City's largest municipal worker union wanted this year: a new contract from Mayor Eric Adams. The new contract includes 3% raises for the first four years and a 3.25% raise in the fifth year, along with a new two day a week remote work program. Garrido is supportive of Adams' effort to shift city retirees to a Medicare Advantage health care plan, a move opposed by retirees and currently in limbo in court. Garrido has suggested rescinding support for any New York City Council member supporting a bill to block the move.
2. George Gresham
President, 1199SEIU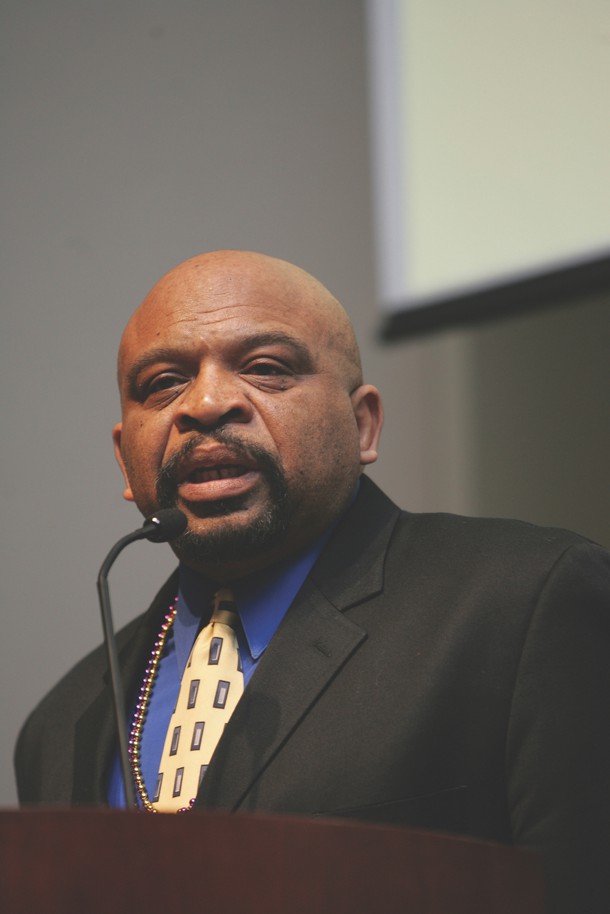 One of the most powerful labor leaders in New York, George Gresham knows how to effectively push his agenda. Gresham pushed back hard on Gov. Kathy Hochul's proposed budget, saying it was not increasing Medicaid reimbursement rates. Gresham staged a major rally in Albany, drawing 17,000, and held smaller rallies across the state from outside of a Hochul fundraiser at Yankee Stadium to an assisted living facility in the Buffalo suburb of Getzville. The final budget included a 7.5% reimbursement increase for inpatient care and nursing homes, and a 6.5% hike for outpatient care, the largest in two decades.
3. Michael Mulgrew
President, United Federation of Teachers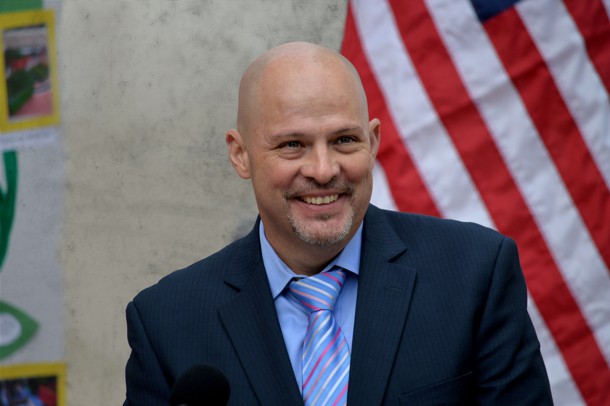 One of the most powerful local teachers union leaders in the country, Michael Mulgrew reached an agreement with New York CIty Mayor Eric Adams on a new pact for city educators. The United Federation of Teachers contract includes 3% raises for the first three years of the five-year deal, followed by a 3.25% increase in year four and a 3.5% raise in the fifth year. Mulgrew, who represents nearly 200,000 teachers and other school employees, said the agreement, which includes retention bonuses, will help with teacher recruitment.
4. Rich Maroko
President, Hotel and Gaming Trades Council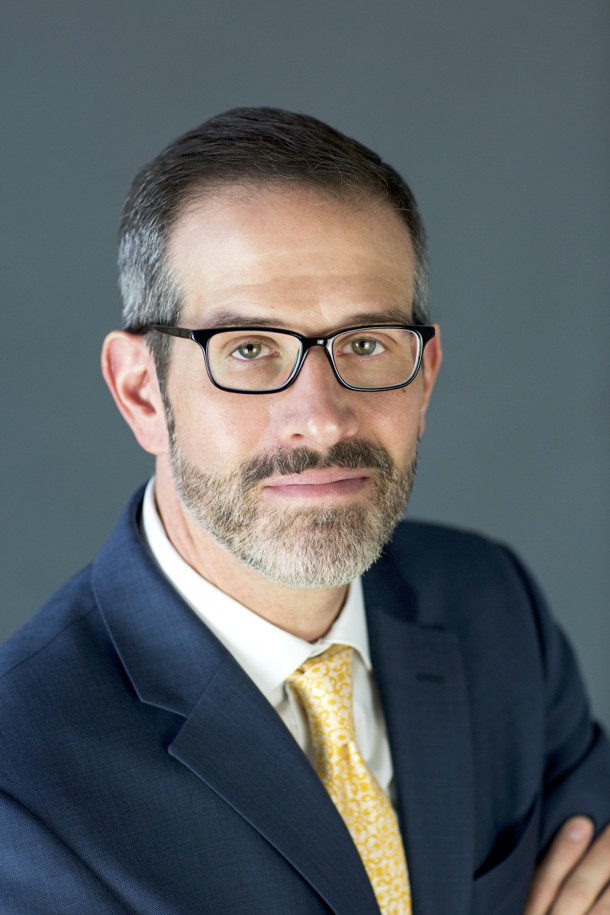 As New York City's hotel industry has navigated COVID-19, a migrant crisis and efforts to expand affordable housing, Rich Maroko has advocated for hotel workers through it all. He has advised the city on using hotels to house asylum-seekers, and he blocked the conversion of Manhattan's Paramount Hotel into housing, saving jobs for his members. Maroko is now touting contracts negotiated for hotel and casino workers, including the largest pay raises in a century for the suburban hotel workers. Plus, a downstate casino expansion will be a boon for his members.
5. Gary LaBarbera
President, Building and Construction Trades Council of Greater New York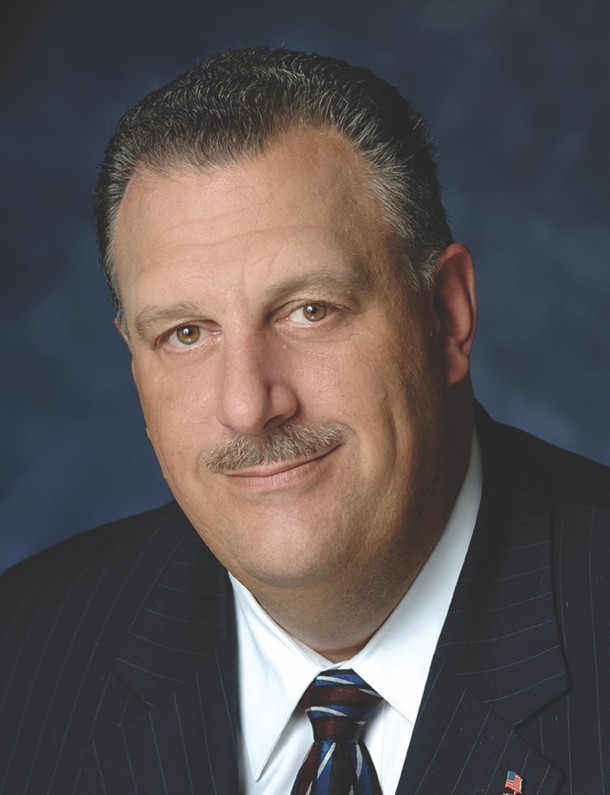 Gary LaBarbera wants to take Mayor Eric Adams' "City of Yes" motto and amplify it with a push for more large-scale public works projects and private developments that would benefit his members. LaBarbera has argued that New York City and the state need to push forward on the Gateway rail tunnel project, a new soccer stadium in Flushing, Queens, and a new Penn Station, saying they will create middle-class jobs. In the past year, he has pushed for Long Island to fortify its electric grid and for state lawmakers to adopt an updated Mitchell-Lama housing law.
6. Dennis Trainor
Vice President, Communications Workers of America District 1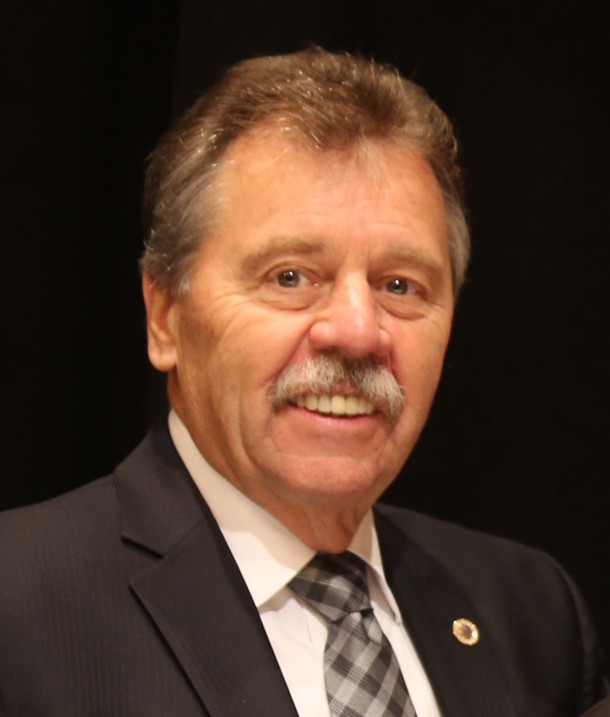 Dennis Trainor has been engaged in a push to raise New York's minimum wage and spent the past budget cycle focused on that issue and others that are part of CWA's pro-worker budget agenda. Among the items on Trainor's priority list were increased hospital funding and ending university fees for SUNY graduate student workers, which was included in the final state budget deal. Trainor was an opponent of Gov. Kathy Hochul's unsuccessful appointment of Hector LaSalle as state chief judge earlier this year.
7. Nancy Hagans & Pat Kane
President; Executive Director, New York State Nurses Association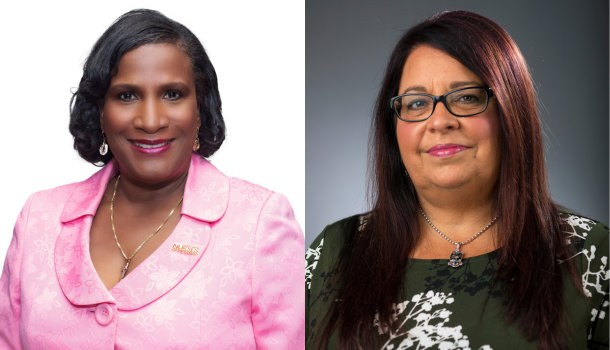 New York City's hardworking nurses wanted more respect and higher pay – and they were willing to go on strike this year to get it. Nancy Hagans, the president of the New York State Nurses Association, said the strike brought about a historic agreement between nurses and Mount Sinai Hospital and Montefiore Medical Center earlier this year. The union noted that issues included the need for implementation of a new state law regarding staffing ratios in hospitals. Earlier this year, Hagans was named to the National Nurses United's Council of Presidents, and last fall, NYSNA announced that it was becoming an affiliate of National Nurses United. Pat Kane has served as NYSNA's executive director since 2020 and has long fought to improve access to quality care.
8. Harry Nespoli
President, Uniformed Sanitationmen's Association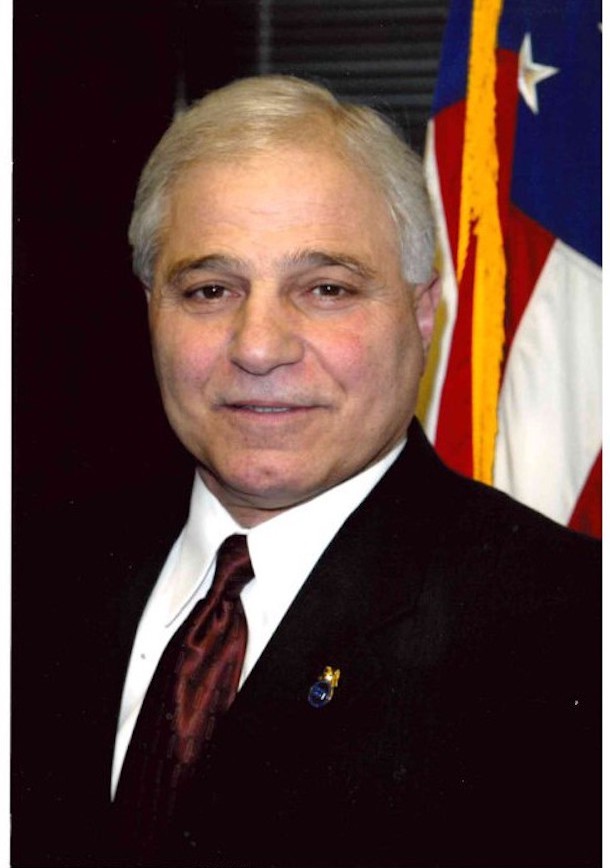 Harry Nespoli doubles as both president of the Uniformed Sanitationmen's Association and as chair of the Municipal Labor Committee. Nespoli presided over the committee's approval of New York City Mayor Eric Adams' plan to overhaul health care for city retirees and called legal challenges holding up the switch "disappointing." Earlier this year, Nespoli also led the union in filing a lawsuit against the city demanding back pay for sanitation workers who declined to get the COVID-19 vaccine.
9. Vincent Alvarez
President, New York City Central Labor Council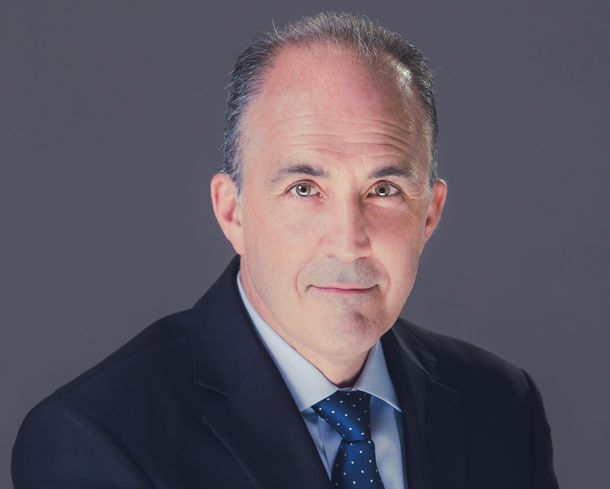 Vincent Alvarez started his fourth term as the leader of the influential New York City Central Labor Council in July during a year in which he has seen his influence in New York's economic affairs grow. In January, Alvarez took over as chair of the board of the Federal Reserve Bank of New York. On the labor front, Alvarez has been pushing New York City Mayor Eric Adams to implement the new city pay law for app-based delivery workers and has been supportive of the writers and actors strikes.
10. Manny Pastreich
President, 32BJ SEIU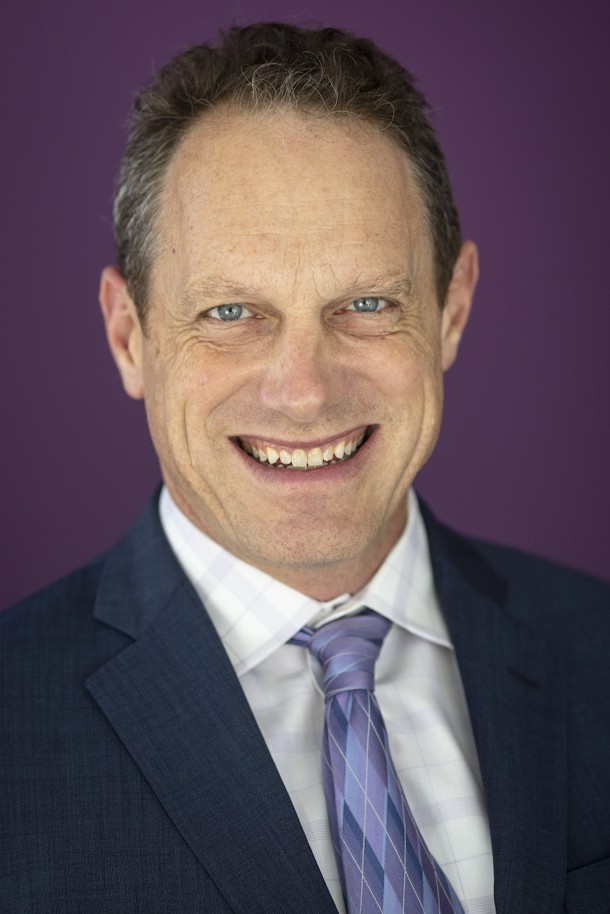 Manny Pastreich took over the presidency of the powerful 32BJ SEIU at the end of last year, succeeding Kyle Bragg. Pastreich was Bragg's top deputy as the labor union's secretary-treasurer before ascending to the helm of the building service workers union. Pastreich has been engaged in the union's work to unionize fast-food workers, deliveristas and gig workers, keeping the union engaged in the worker rights issues developing across New York.
11. John Samuelsen
International President, Transport Workers Union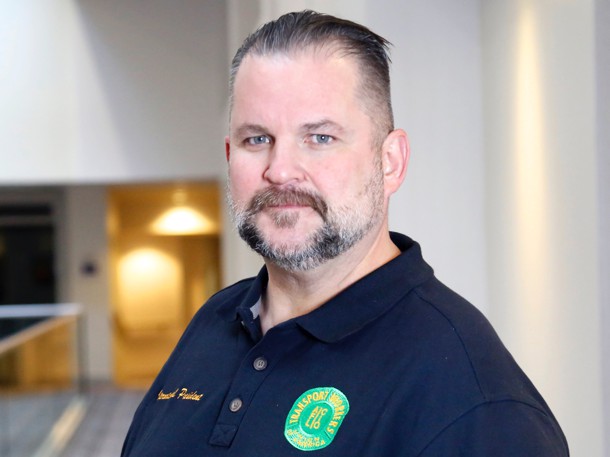 The international president of the Transport Workers Union, John Samuelsen moved up to his current role in 2017 after leading TWU Local 100 in New York and is still heavily engaged in New York's labor battles. Samuelsen, who serves on the Metropolitan Transportation Authority board and the Traffic Mobility Review Board, is pushing for the state Legislature to pass legislation to amend the state's Taylor Law to allow for transit workers to strike, saying it would actually prevent future transit strikes. Samuelsen has also remained an ally of Gov. Kathy Hochul.
12. Richard Davis
President, Transport Workers Union Local 100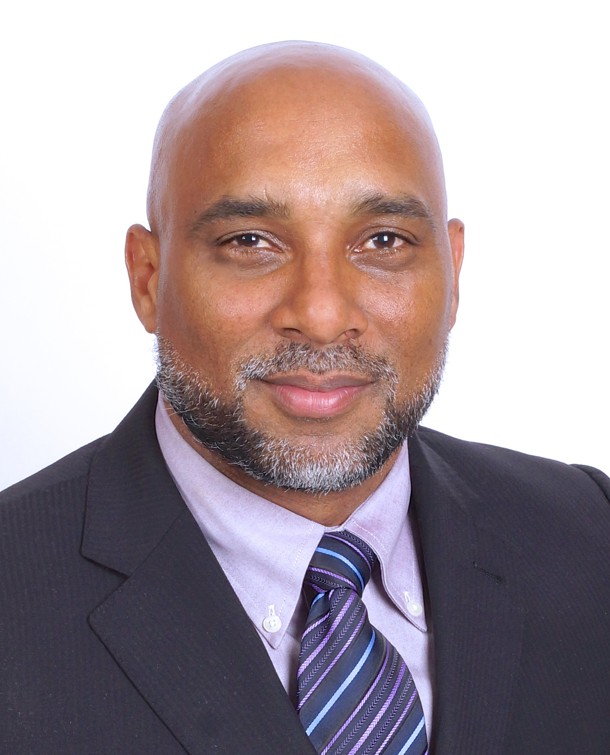 Richard Davis started his transit career as a bus operator, becoming active in the union, and taking over in December as the Transport Workers Union Local 100's new president. Davis' first few months in the top job have been a success as he negotiated a new pact with the Metropolitan Transportation Authority in June, which includes a nearly 10% raise for transit workers over three years. The contract also provides for a $4,000 essential worker bonus.
13. Stuart Appelbaum
President, Retail, Wholesale and Department Store Union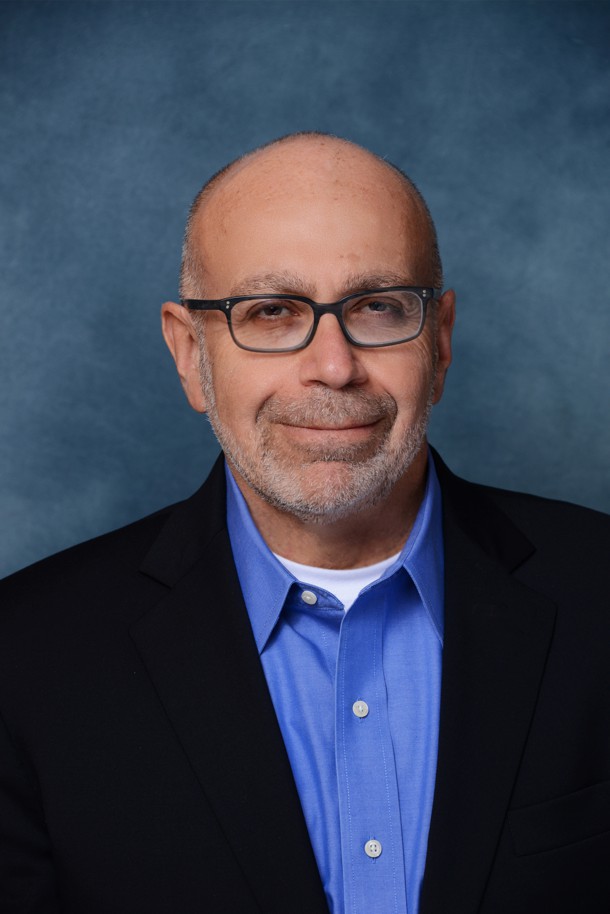 Stuart Appelbaum is taking on everything from climate change to Israeli Prime Minister Benjamin Netanyahu as he advances the labor movement. Appelbaum, the longtime head of the Retail, Wholesale and Department Store Union, is pushing for state lawmakers to enact legislation to better protect workers from weather extremes. Appelbaum, who's also the president of the Jewish Labor Committee, teamed up with American Federation of Teachers President Randi Weingarten to criticize Netanyahu's overhaul of Israel's judiciary, saying it would threaten the country's labor movement.
14. Bhairavi Desai
Executive Director, New York Taxi Workers Alliance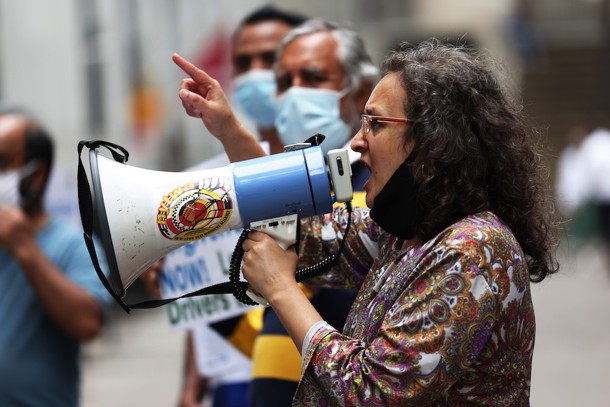 As leader of a worker rights organization supporting 25,000 of New York City's taxi and ride-hailing drivers, Bhairavi Desai is battling on multiple fronts this year. She is trying to put a stop to the New York City Taxi and Limousine Commission's plan to add flat rate street hail cars to city streets, saying that it will hurt her members. Desai is also pressing Gov. Kathy Hochul to limit the impact of congestion pricing on taxi drivers.
15. Thomas Gesualdi
President, Teamsters Joint Council 16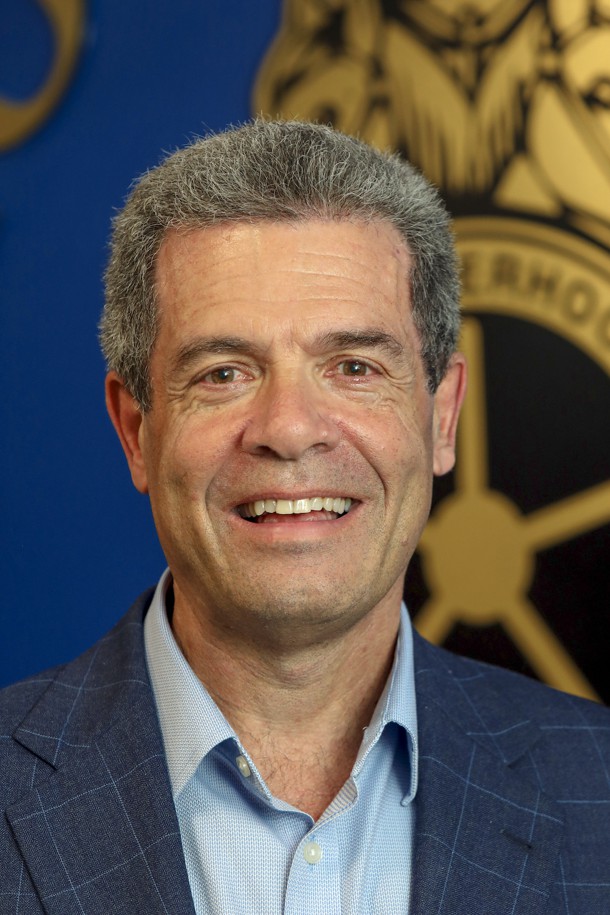 Thomas Gesualdi and the Teamsters Joint Council 16 have no problem praising Gov. Kathy Hochul when they agree with the governor's actions, including signing the Warehouse Worker Protection Act last year – but they'll work to oppose the governor's proposals just as strongly. This year, Gesualdi was an opponent of Hochul's unsuccessful push to ban the sale of flavored tobacco, saying it would cost jobs. Gesualdi is now pushing Hochul to sign legislation to uphold workplace free speech rights.
16. Andrew Ansbro
President, Uniformed Firefighters Association of Greater New York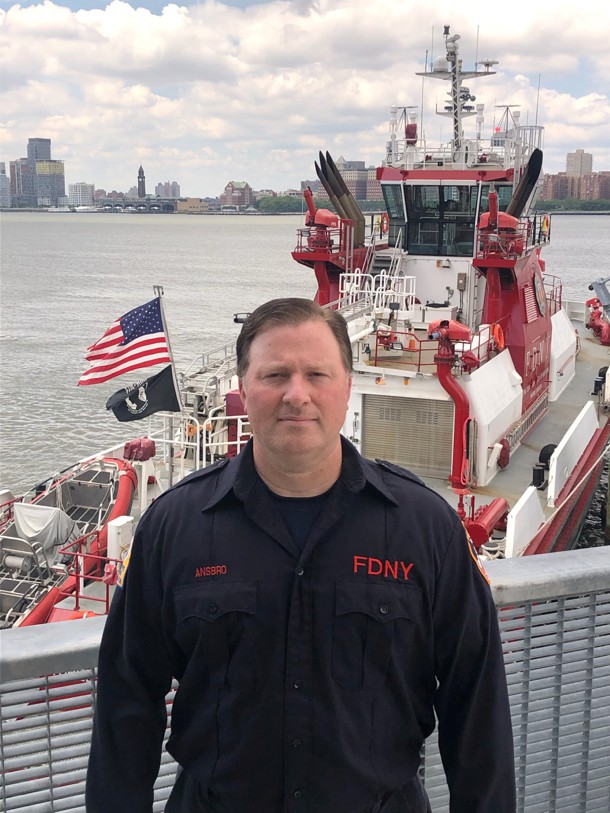 Andrew Ansbro led the Uniformed Firefighters Association of Greater New York in passing one of the union's top priorities in this year's legislative session. The final state budget includes language that will allow New York City's emergency medical technicians who transfer to be firefighters to not lose pension credit, reversing a change made in 2009. Ansbro has also led the union in raising concerns over the chemicals in electric bike batteries, noting the health problems firefighters have suffered from exposure to toxins at ground zero.
17. Patrick Hendry
President, New York City Police Benevolent Association
Edward Caban may be New York City's new top cop, but Patrick Hendry has a claim to the title as well. Hendry took the helm of the New York City Police Benevolent Association in July, succeeding longtime leader Pat Lynch. Hendry, who started his NYPD career walking a beat in the Bronx, said he plans to take a tough stance on city politicians who espouse rhetoric and compile records that are not pro-police. Hendry has called for making the state's bail laws stricter and wants to see more support shown for police. Hendry steps into the presidency after serving as union treasurer.
18. Joseph Geiger
Executive Secretary-Treasurer, New York City and Vicinity District Council of Carpenters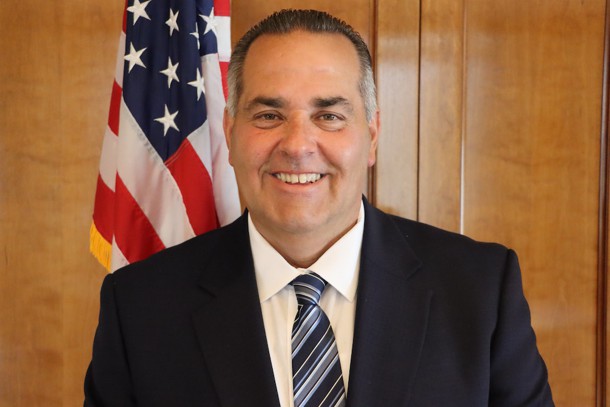 Joseph Geiger knows how to get stuff done. The influential carpenters union leader was a pivotal proponent of a major rezoning of Bruckner Boulevard in the Bronx. Geiger first opposed the rezoning but came around to supporting the project, which passed the New York City Council last fall after negotiations with developers to ensure more union jobs. Geiger has recently taken on the New York City Economic Development Corp., saying the agency reneged on promises to use union labor for new projects in Willets Point, Queens.
19. Renee Campion
Commissioner, New York City Office of Labor Relations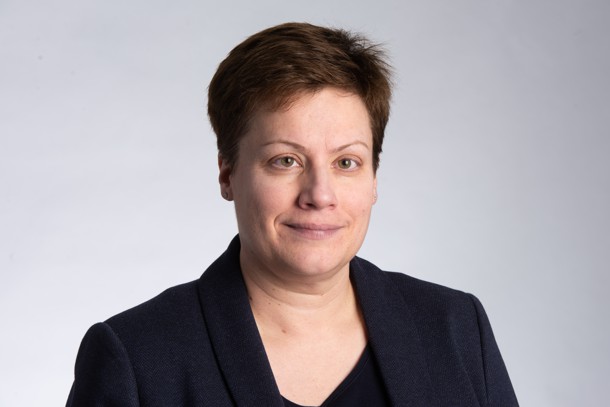 With an over two-decade career at the New York City Office of Labor Relations, Renee Campion kept her role as commissioner in Mayor Eric Adams' administration, a move that was welcomed by city union leaders. Since committing to staying at the office under Adams, Campion has been engaged in the administration's work to complete labor agreements with the city's unions. Campion helped negotiate agreements with the Police Benevolent Association this year and is headed to mediation with the union representing Staten Island Ferry workers.
20. Rebecca Damon
Executive Director of New York Local, Labor Policy and International Affairs SAG-AFTRA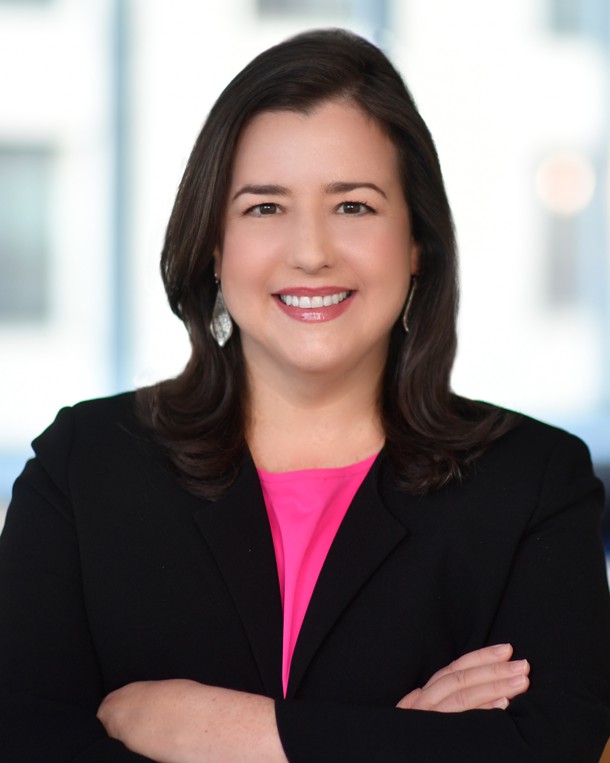 Rebecca Damon is in the middle of one of the most-watched strikes on the planet, as actors nationwide – along with screenwriters – have gone on strike over wages, work rules and the use of artificial intelligence. Damon, a former national executive vice president of the Screen Actors Guild – American Federation of Television and Radio Artists, is helping to lead the action, which has shut down much of the entertainment industry. SAG-AFTRA's president, "The Nanny" star Fran Drescher, may have gone Hollywood, but is a native of Flushing, Queens – and is trying to prevent a crushing scene for her members.
21. Lowell Peterson & Michael Winship
Executive Director; President, Writers Guild of America East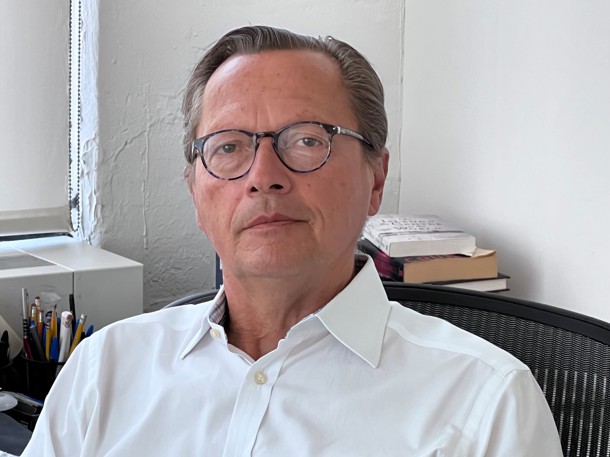 At the 100-day mark in their strike, leaders of the Writers Guild of America East are confident that they will prevail. Lowell Peterson, who was prepared for tough negotiations long before the strike, continues to support his guild's members along the picket lines. Michael Winship, WGA East's president, said it's taking longer because the corporate side looks different than previous strikes, with streaming companies now at the table, but he said the writers remain united in their strike over issues including pay and the use of artificial intelligence. Winship is not seeking reelection this year and is likely to be succeeded by Lisa Takeuchi Cullen, who would be the first woman of color to lead WGA East.
22. Chris Smalls & Michelle Valentin Nieves
President; Vice President, Amazon Labor Union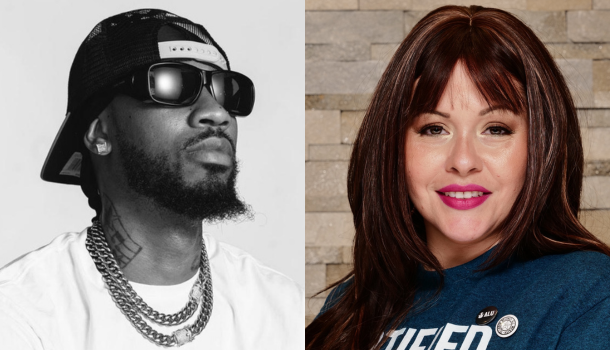 A year after becoming the first Amazon warehouse worker union, the Amazon Labor Union is taking the next steps. Union President Chris Smalls, a onetime Staten Island Amazon warehouse employee, is battling Amazon bosses to start hammering out a contract. ALU Vice President Michelle Valentin Nieves, an Amazon employee for four years, is leading organizing efforts nationally and handling day-to-day operations after moving up from recording secretary to vice president of the union. Smalls is the public face of the union and has become a national labor spokesperson, promoting his cause in California's wine country and calling on President Joe Biden to be more pro-labor.
23. Henry Rubio
President, Council of School Supervisors & Administrators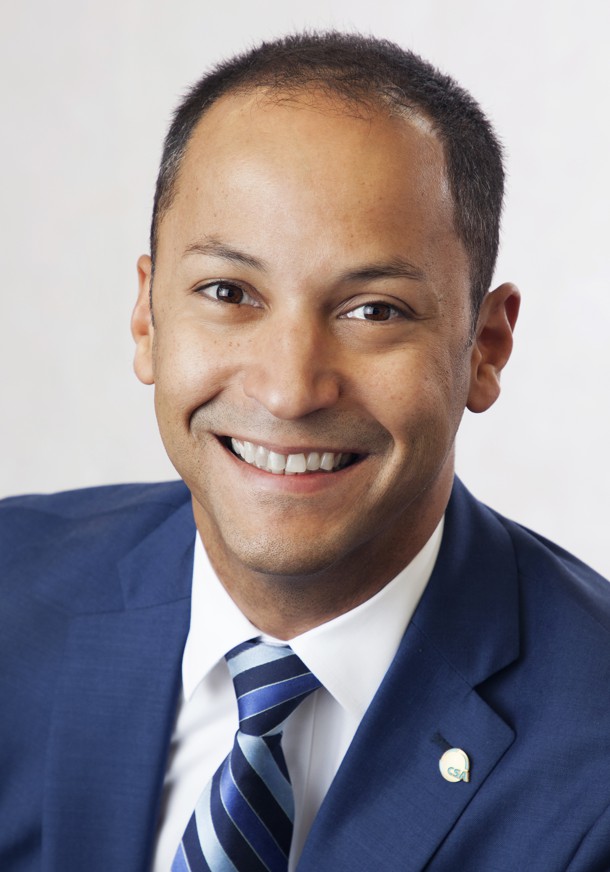 While he recently took over as the new president of the Council of School Supervisors & Administrators, Henry Rubio is no stranger to advocating for New York City's school leaders. Rubio is a former executive vice president and first vice president of CSA and was previously principal of A. Philip Randolph Campus High School in Manhattan. During a March meeting of the Municipal Labor Committee, Rubio voted against New York City Mayor Eric Adams' proposal to move city retirees to a Medicare Advantage health care plan.
24. Christopher Erikson
Business Manager, International Brotherhood of Electrical Workers Local 3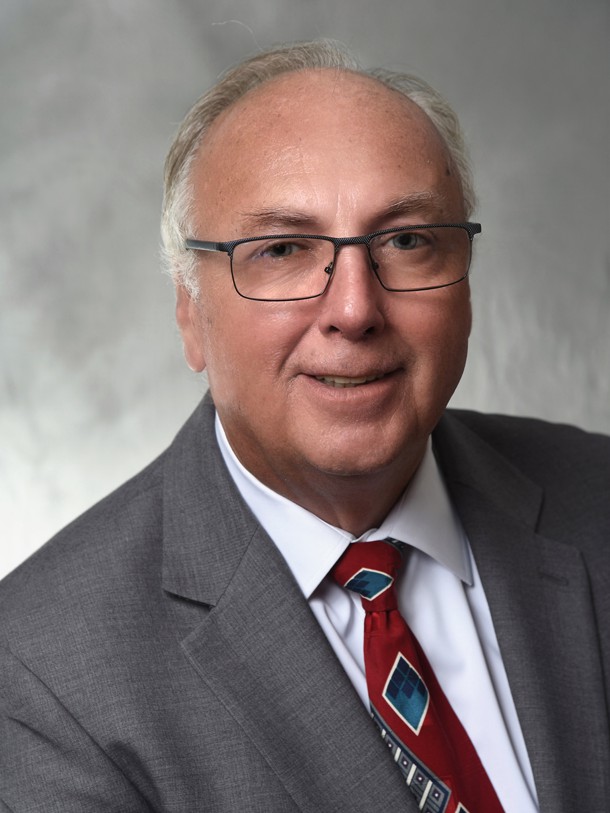 It has been an eventful year for the IBEW Local 3 with Business Manager Christopher Erikson leading a group through a strike and union workers completing one of the top clean energy projects in New York City. IBEW members went on a seven-day strike in June against Wesco Liberty Electrical & Elevator Supply in Queens and Long Island seeking a better contract, which was achieved at the end of the strike. Union members were part of the team which completed Con Edison's 6-mile electrical transmission line in Queens, which will allow the retirement of a power plant in the borough.
25. Mike Hellstrom
Eastern Regional Manager and Vice President, LIUNA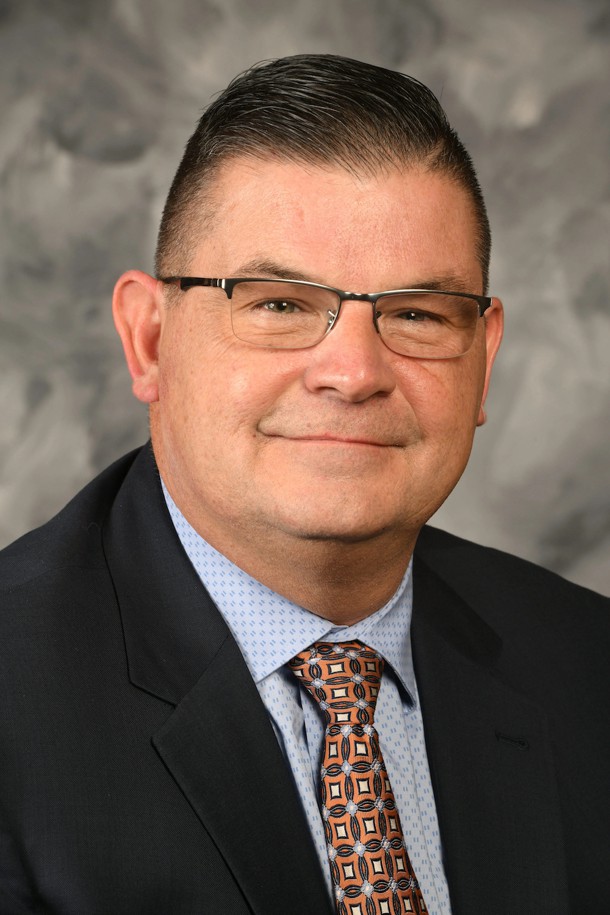 Mike Hellstrom took on a new union role at the end of last year, becoming the eastern regional manager and vice president of the Laborers' International Union of North America, or LIUNA, succeeding the retiring Ray Pocino. Hellstrom has praised Manhattan District Attorney Alvin Bragg for creating a worker protection unit in his office, led a labor rally in Jersey City pushing for stronger worker protection at new major developments and endorsed a New Jersey lawmaker who toppled the longtime Mercer County executive for the chance to lead the Trenton-area county.
26. Mike Prohaska
Business Manager, Laborers Local 79 and Mason Tenders' District Council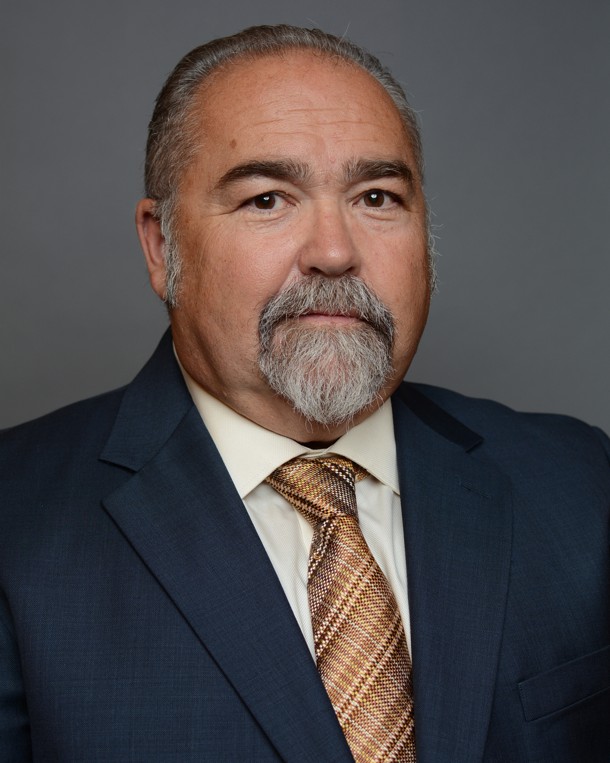 Mike Prohaska saw his responsibilities in the labor movement grow in November when he took on the role of business manager for the Mason Tenders' District Council, in addition to his longtime role as business manager of Laborers Local 79. Prohaska weighed in on the debate over a New York City casino license, endorsing the proposal by SL Green Realty Corp. and Caesars to build a casino in Times Square. He said it would assist the city's economic comeback from the COVID-19 pandemic.
27. Greg Floyd
President, Teamsters Local 237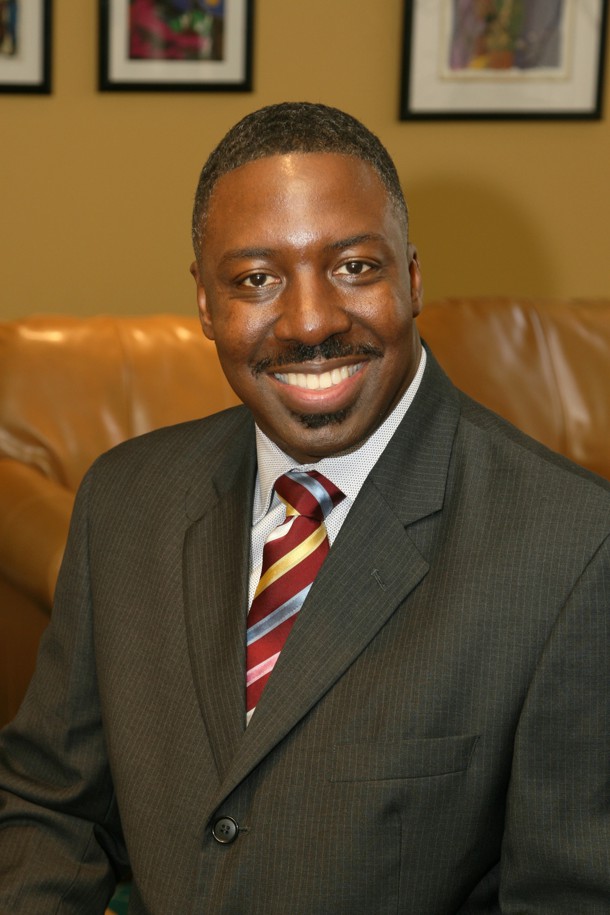 Greg Floyd achieved a big win earlier this year with a new contract for his members from New York City officials. The union, which represents well over 20,000 municipal city employees, including school safety agents and city hospital and homeless services peace officers, won a raise for their members in the new five-year pact. Floyd achieved another win over the summer when the city agreed to provide bullet resistant vests for all school safety agents, a longtime goal.
28. Vilda Vera Mayuga
Commissioner, New York City Department of Consumer and Worker Protection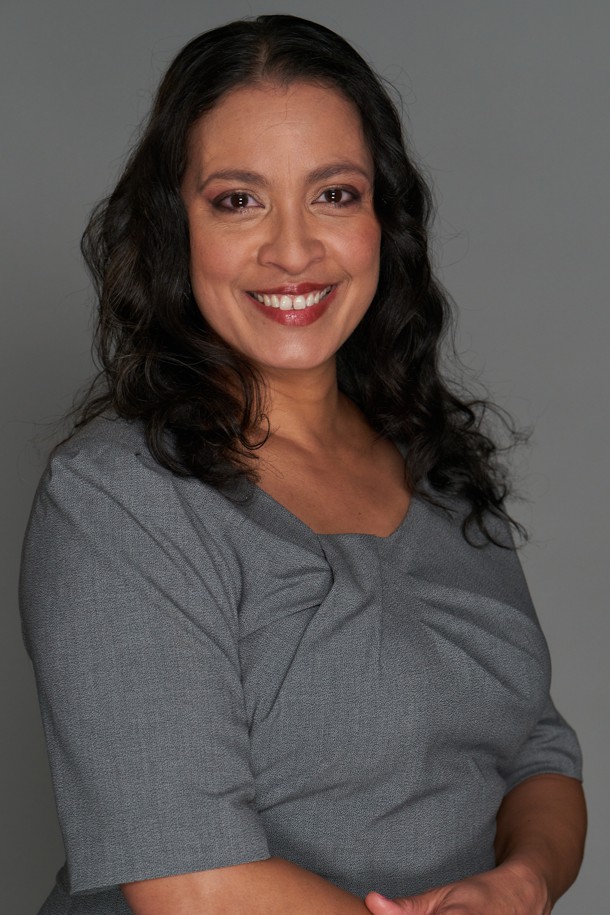 As New York City's chief consumer and worker protection chief, Vilda Vera Mayuga's portfolio spans everything from protecting the city's workers from sweatshops to being the chief weights and measures official. Mayuga and Mayor Eric Adams recently announced the city's first minimum pay rate for app-based restaurant delivery workers. Mayuga came to the job after serving as deputy secretary for economic opportunity at the state Department of State, chair of the Industrial Board of Appeals and deputy commissioner for worker protection at the state Labor Department.
29. Benny Boscio
President, Correction Officers' Benevolent Association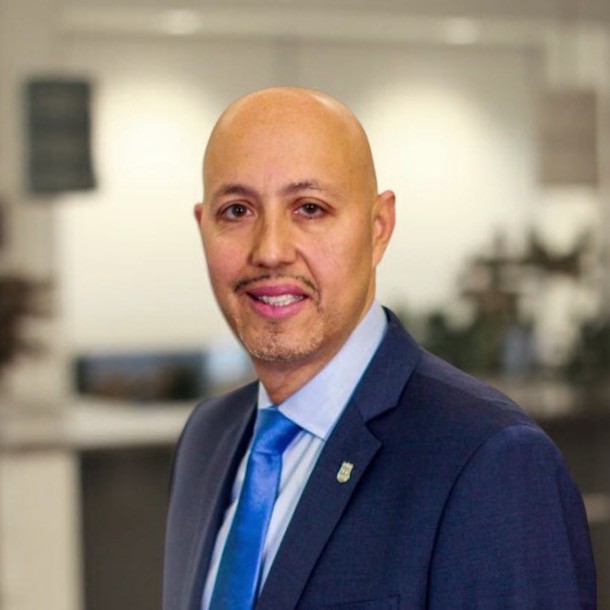 No union head has to deal with a more politically charged set of issues than Benny Boscio. The correction union chief is in the thick of debates over the future of Rikers Island, the dangerous working conditions for his members in the New York City jails, correction officer staffing shortages and the possibility of a federal receiver being brought into oversee the city's beleaguered Department of Correction. Boscio has placed the blame with city officials, saying they have not adequately addressed staffing issues.
30. James McCarthy
President, Uniformed Fire Officers Association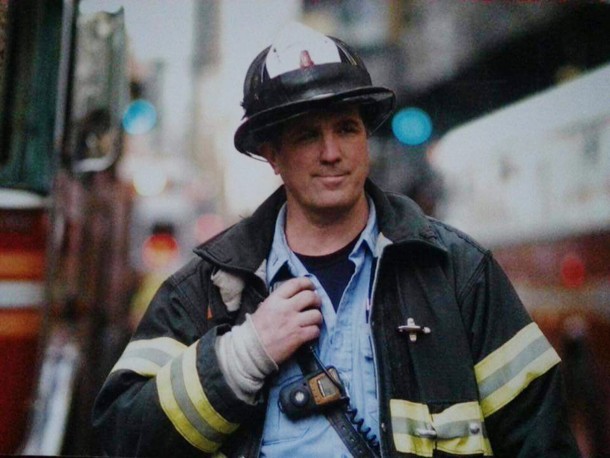 James McCarthy is raising red flags over the changes at the top of the New York City Fire Department, namely demotions by Commissioner Laura Kavanagh – and self-imposed demotions from staff. McCarthy said the changes at the top of the department's uniformed command was a loss in talent and experience at the top of the department's operations. McCarthy held an event with four civil rights activists from Birmingham, Alabama, whom the union stood up for in 1963 by saying Birmingham's firefighters should not be turning the hose on civil rights activists.
31. Carmen De La Rosa
Chair, New York City Council Civil Service and Labor Committee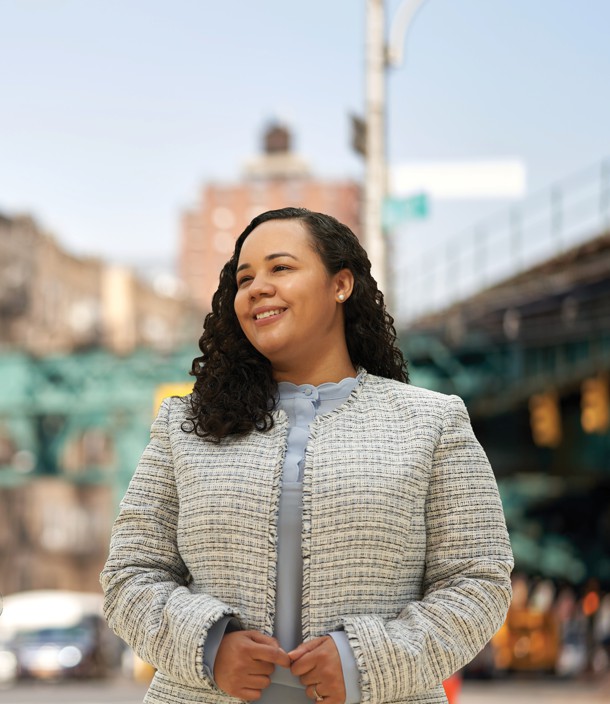 Carmen De La Rosa has put herself in the middle of some of the biggest local and national labor battles in her role chairing the New York City Council Civil Service and Labor Committee. De La Rosa introduced Mayor Eric Adams' controversial proposal to shift city retirees to a Medicare Advantage health care plan, which was promptly met with opposition and delayed in the council. This summer, De La Rosa successfully passed a resolution to support the Hollywood writers' and actors' strikes.
32. Marianne Pizzitola
President, New York City Organization of Public Service Retirees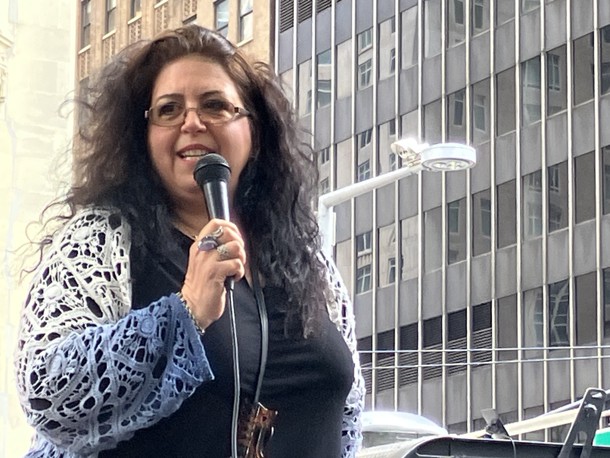 Marianne Pizzitola won an important victory in August, getting a state judge to block New York City Mayor Eric Adams' controversial proposal to alter New York City retired municipal workers' health insurance and shift them on to an Aetna Medicare Advantage plan. Pizzitola's group, the New York City Organization of Public Service Retirees, was a plaintiff in the case, and Pizzitola has been a vocal opponent of the mayor's plan. Pizzitola has not been afraid to take on others in the labor movement for their support of the mayor's plan.
33. James Davis
President, Professional Staff Congress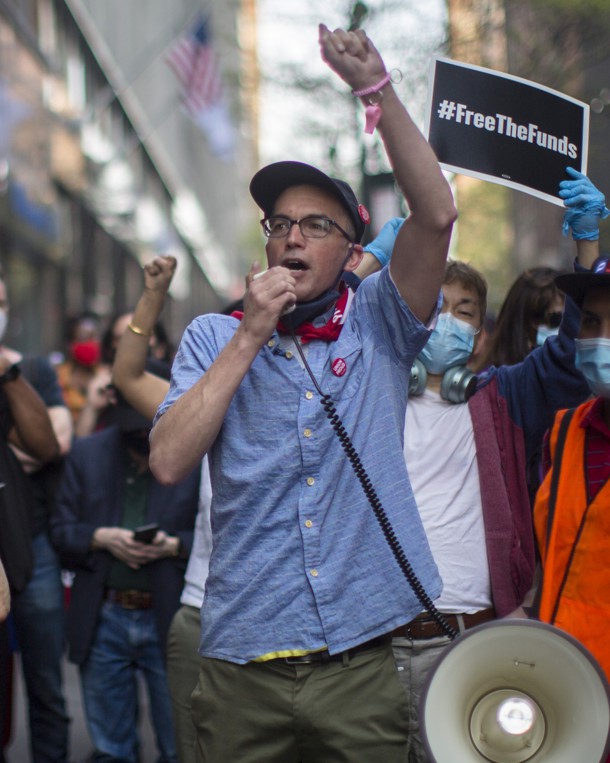 James Davis has been locked in funding battles in Albany and City Hall this year, seeking to fend off cuts to CUNY. The leader of CUNY's faculty and staff union, Davis has advocated for increased funding for CUNY, achieving wins in both the state and city budgets. Davis is in the middle of contract negotiations with CUNY brass, where he and the union are seeking pay increases, including for adjunct faculty. The union last achieved a pay hike for adjunct faculty in the 2019 contract.
34. Anthony Wells
President, SSEU Local 371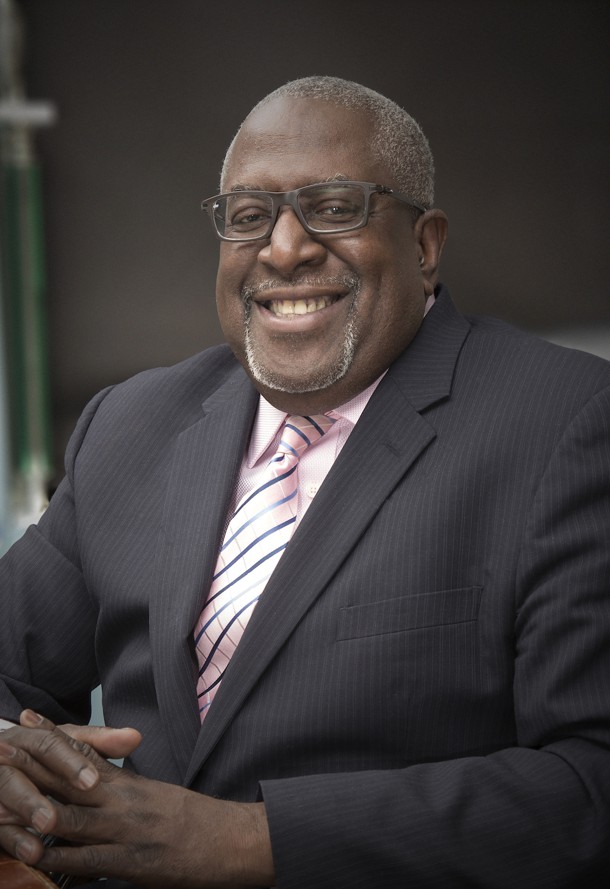 Anthony Wells and the Social Service Employees Union Local 371 is pressing New York City officials to embrace the future of work, specifically allowing city employees the option of a hybrid work schedule. Mayor Eric Adams changed his stance away from a completely in-office schedule amid the union's insistence on a hybrid work environment as part of contract negotiations and hiring challenges on the part of the city. The union has also been pushing for a pay increase and 0% health care premiums.
35. Kate Shindle
President, Actors' Equity Association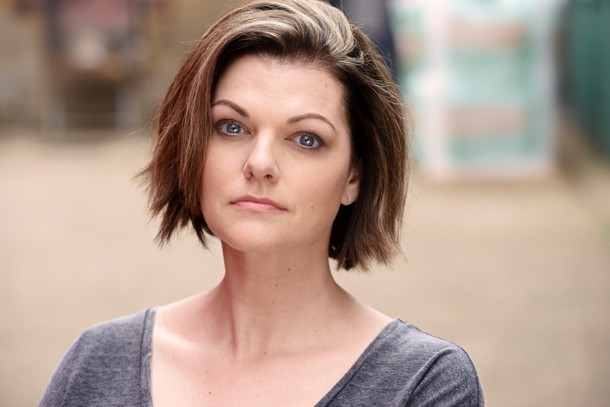 While Broadway is not on strike, Kate Shindle is making it clear that her union stands in solidarity with the SAG-AFTRA and Writers Guild of America strikes. Leaders of the Actors' Equity Association have joined WGA picket lines, and Shindle has advised her members not to accept struck work that would normally go to SAG-AFTRA members. Shindle's domain expanded this year as she helped organize the nation's first strippers union, under the Actors' Equity umbrella, for employees of Star Garden Topless Dive Bar in North Hollywood, California.
36. Lester Crockett
President, CSEA Metropolitan Region 2
A longtime civil service employee who is a veteran of former Assembly Member Al Vann's youth council initiative, Lester Crockett now represents 14,000 active and retired state government employees in New York City. Crockett led the union in joining the picket line to show support for striking SAG-AFTRA members this summer. He also highlighted the challenges state parks workers in the city faced when smoke from the Canadian wildfires turned the city's sky orange.
37. Carmen Charles
President, Municipal Hospital Employees Union Local 420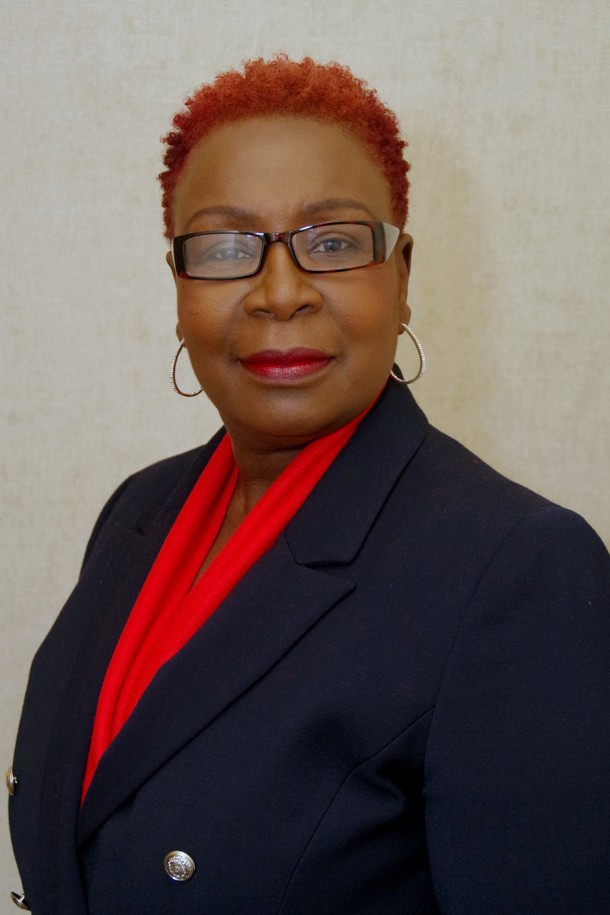 For two decades, Carmen Charles has been on the front lines of New York City's municipal labor movement, heading up the union covering 10,000 workers in the city's hospitals and jails. During the COVID-19 pandemic, Charles was a key advocate for masks and other personal protective equipment for hospital workers. Charles also serves as a vice president of District Council 37, growing her influence in the politics of New York's labor movement.
38. Gloria Middleton
President, Communication Workers of America Local 1180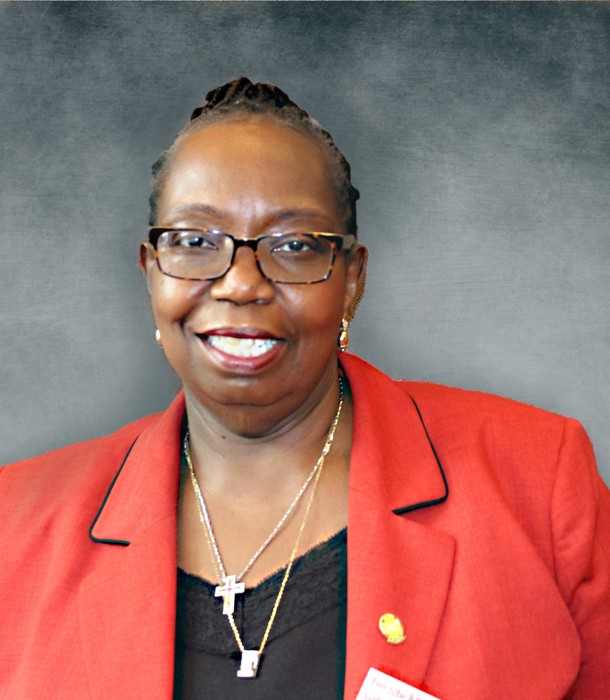 The first woman and first Black person to lead CWA Local 1180, Gloria Middleton is having an impact locally and being recognized nationally. Middleton was a key supporter of New York City's Salary Transparency Act, which she said is key to ensuring equal pay for women in the city. At the Communication Workers of America's national convention this summer, Middleton was honored, alongside CWA Local 1104 President Tom Benedetto, with the Morton Bahr CWA Strong Award. Middleton is an at-large member of CWA's national executive board.
39. Rafael Espinal
Executive Director, Freelancers Union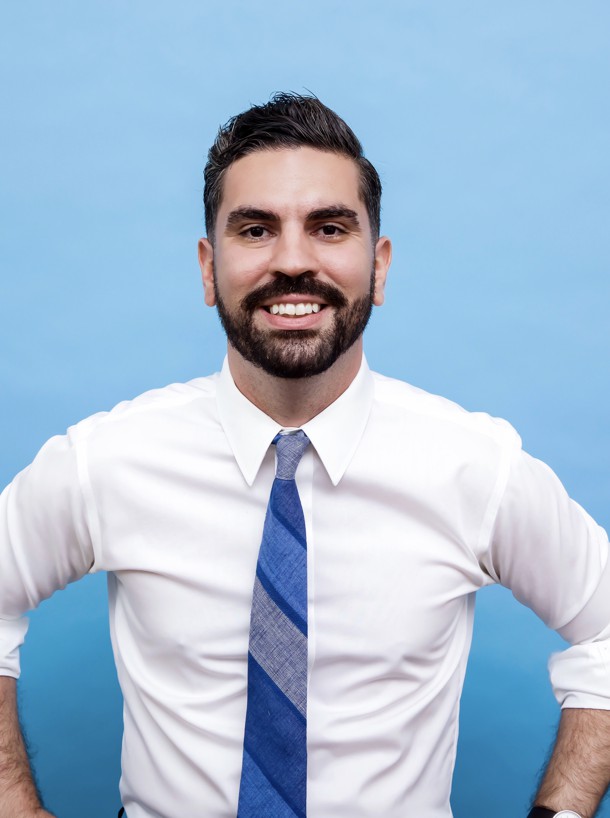 Rafael Espinal, a former New York City and state lawmaker, is fighting for New York's freelance workers, pushing Gov. Kathy Hochul to sign this year's version of the state's Freelance Isn't Free Act after her veto of last year's bill. The legislation would build upon New York City's existing law. Espinal is also pushing for new protections for fashion industry workers, including models, who he said are denied certain protections due to many workers being employed by management companies instead of contracting with fashion houses directly.
40. James Mahoney
President, New York State Ironworkers District Council
A career ironworker, James Mahoney is the powerful president of the New York State Ironworkers District Council – and he is not afraid to stand up to other power centers in New York. Mahoney was a vocal opponent of Gov. Kathy Hochul's unsuccessful nomination of Hector LaSalle for state chief judge and described the nomination as a betrayal by Hochul of the unions which pushed her to victory last year in the gubernatorial race. Mahoney said his union has no relationship with Hochul.
41. Tino Gagliardi
International President, American Federation of Musicians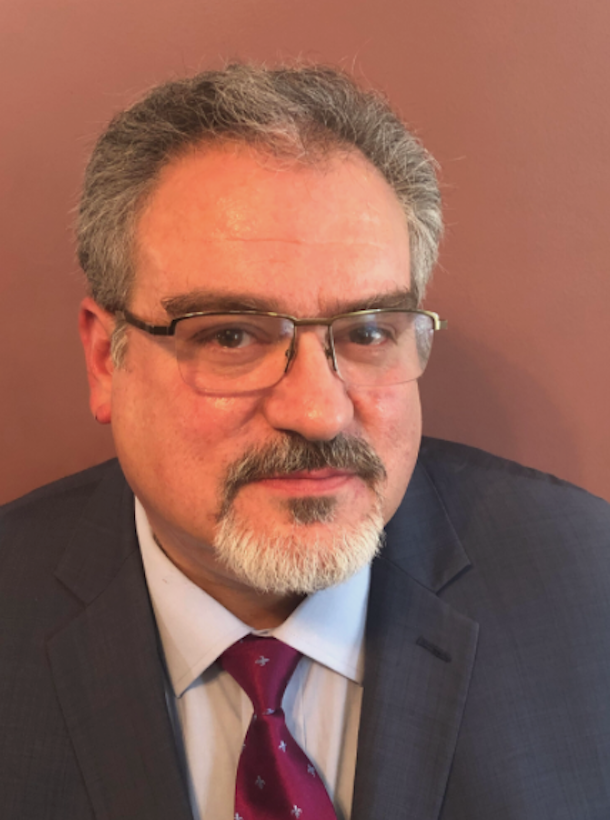 Tino Gagliardi returned as president of American Federation of Musicians Local 802 at the beginning of last year, after a several year gap holding top roles at the national level of the union. But the parent union was never far from his mind, as he was elected international president of AFM in June. Gagliardi indicated that a top priority for him with AFM is building new alliances. During the union's June conference, delegates discussed issues including artificial intelligence and musician replacement technology.
42. Paul DiGiacomo
President, Detectives' Endowment Association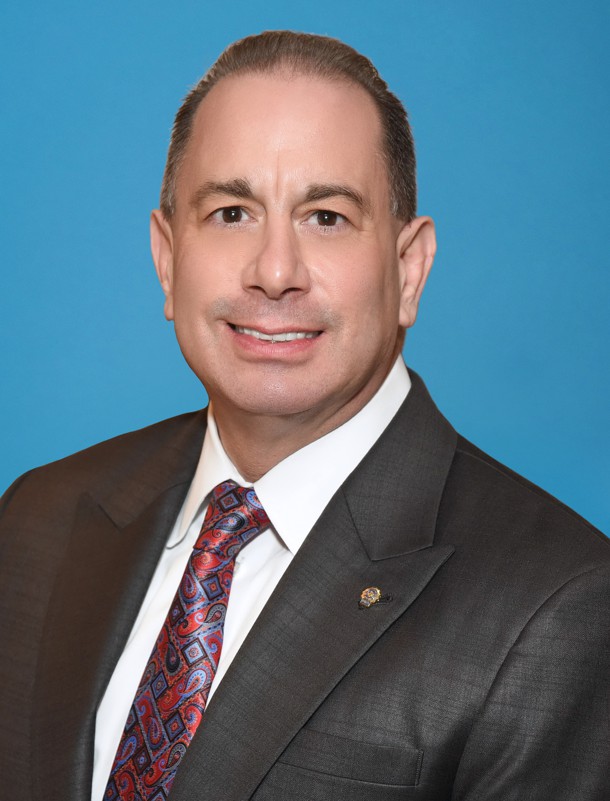 Paul DiGiacomo has not been shy about expressing his opinion about crime in New York City. He told the U.S. House Judiciary Committee in April that bail reform is not working in the state and that the city has been on a "downward spiral" of crime since 2012. He also told Congress that the city needs to start prosecuting low-level crimes like fare evasion, change bail laws and name a special firearms prosecutor. DiGiacomo also secured a new five-year deal with city officials for his members.
43. Susan DeCarava
President, The NewsGuild of New York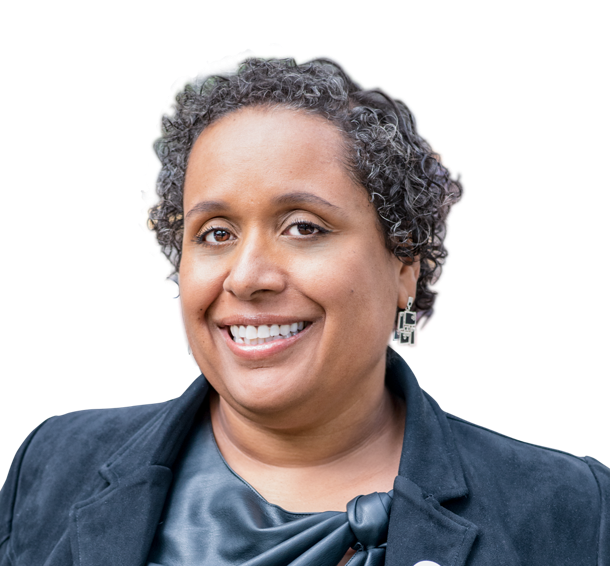 Susan DeCarava has been at the forefront of a series of newsroom battles across New York City in recent months. The NewsGuild helped employees at Insider achieve a raise and a wage floor of $65,000 a year following a 13-day strike. The Guild has also criticized The New York Times for closing its sports department and shifting sports coverage to Times-owned The Athletic. DeCarava has also supported reporters at Gannett holding a one-day strike to push the company to invest more in local news.
44. James Shillitto
President, Utility Workers Union of America Local 1-2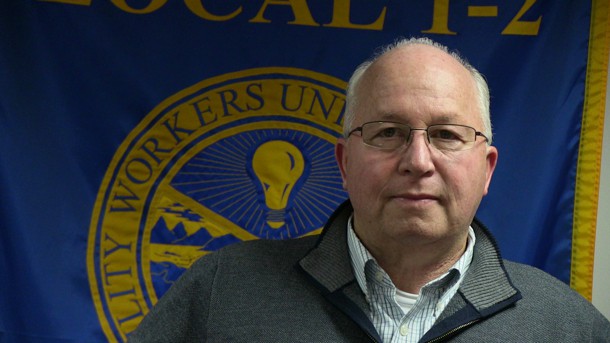 James Shillitto is in the middle of New York City's clean energy transformation, and he's making sure that the power and water workers that make up his union's membership do not get left behind. Shillitto praised Rise Light & Power in Long Island City for working to retain union labor at the Ravenswood Power Plant as it transitions from a fossil fuel plant to a plant powered by offshore wind. The agreement will retrain existing workers for the new clean energy jobs.
45. Vincent Vallelong
President, Sergeants Benevolent Association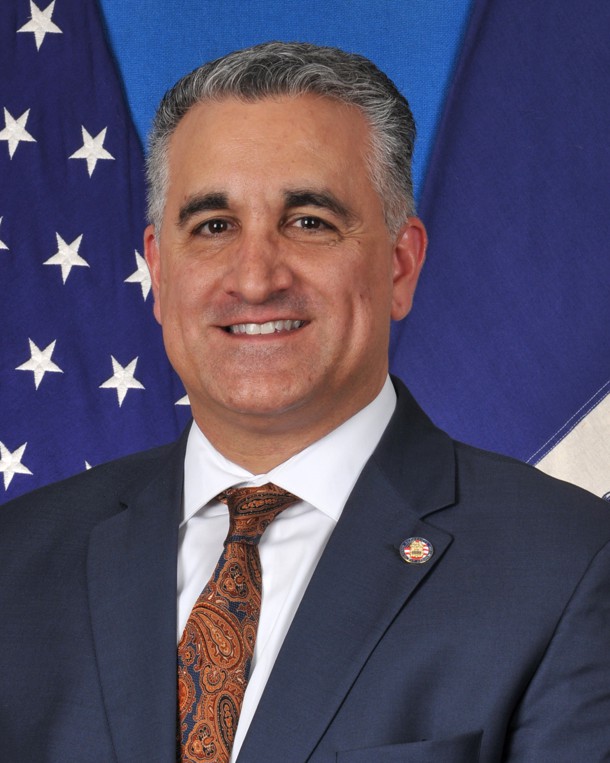 The leader of the union covering New York City police sergeants, Vincent Vallelong helped negotiate a new contract for his members with Mayor Eric Adams, part of a series of public safety contracts Adams negotiated this year. The new contracts will give uniformed officers a raise over the course of the five-year deal. Earlier this summer, Vallelong wrote a public letter to city police officers this year to consider delaying promotions to sergeant, citing pay disparities between the supervisory role and beat cops.
46. Oren Barzilay
President, Uniformed EMTs, Paramedics and Fire Inspectors FDNY Local 2507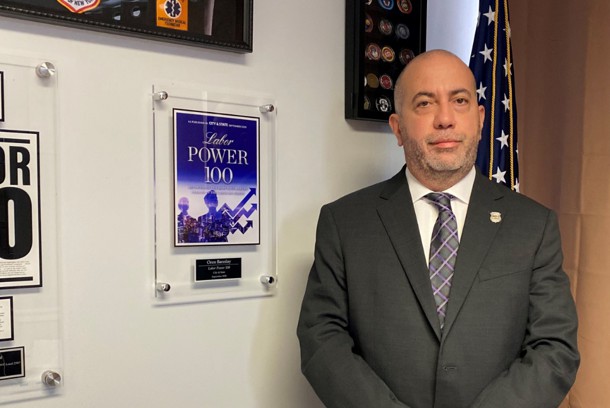 Starting his third term at the helm of the union for New York City's emergency medical technicians and paramedics, Oren Barzilay is fighting for more respect from the city for his members. Barzilay said the city has been underpaying EMS employees, along with not investing enough in safety for EMTs. Barzilay, whose union is seeking a new contract, also criticized new city regulations that he said would pay app-based delivery workers more than EMTs.
47. Vincent Variale
President, Uniformed EMS Officers Union Local 3621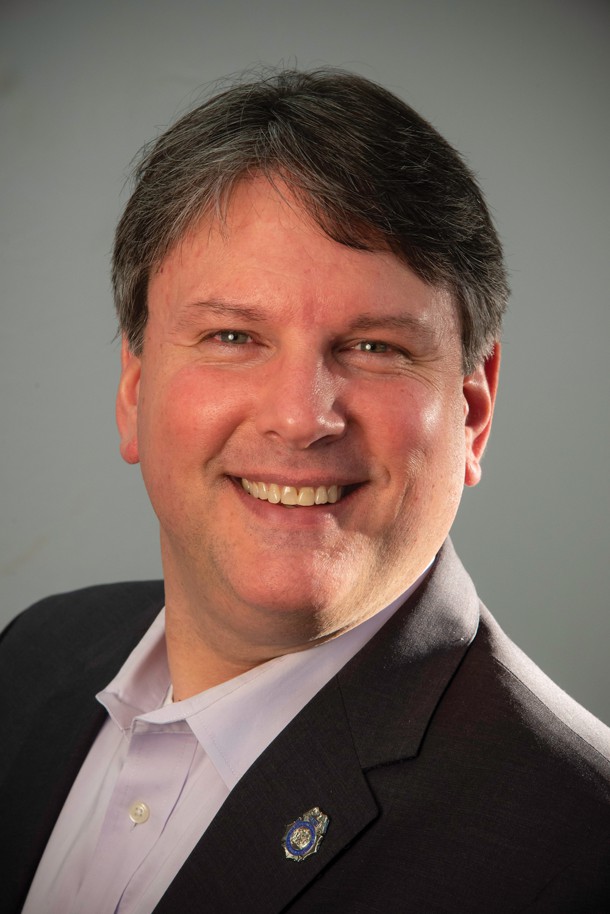 While many of New York City's uniformed services have achieved new contracts with the city, the Uniformed EMS Officers Union Local 3621 is not seeking to go to the bargaining table for a new contract – they want to resolve issues from the previous one. Local President Vincent Variale said the city has not finalized provisions with the union over a position of sergeant EMS, which he says is too similar to the current EMS lieutenant post but with a $15,000 salary differential.
48. Shaun D. Francois
President, District Council 37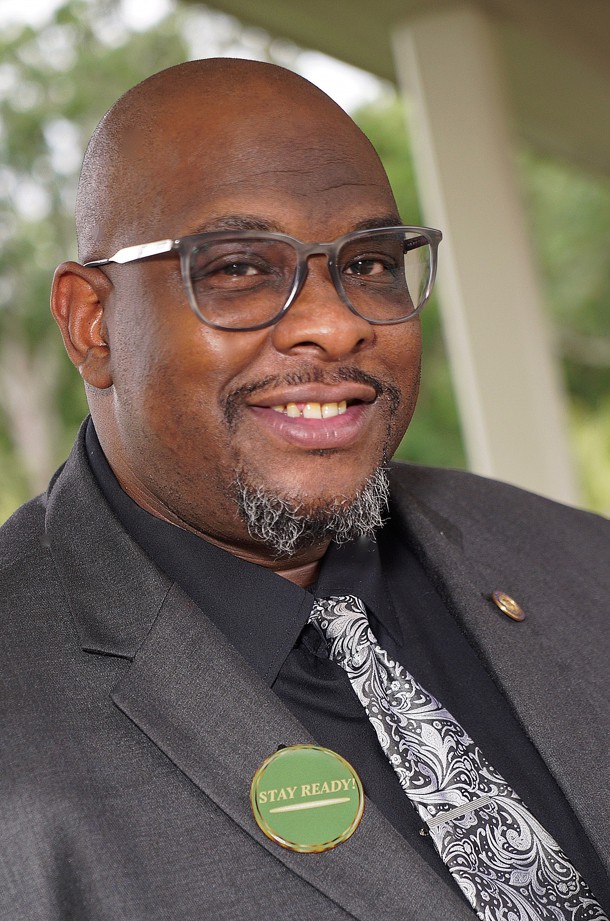 Shaun D. Francois started his career in New York City government service and entered the union world as a substitute senior school lunch helper in the New York City schools. Moving up the ladder in the school system's food service world, Francois took on a series of union jobs, ultimately rising to the presidency of Local 372 in District Council 37 in 2014. Francois now combines the Local 372 leadership role, where he represents New York City school employees, with the presidency of the 125,000-member DC 37, whose top leader is Executive Director Henry Garrido.
49. Edwin Christian & William Lynn
Business Managers, IUOE Local 14-14B; IUOE Local 30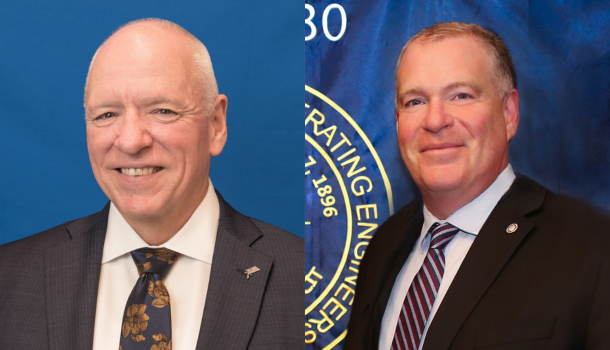 Two of the most influential leaders in the International Union of Operating Engineers in New York City, Edwin Christian and William Lynn have influence that flows beyond the walls of their union halls. Christian has served as a member of the New York City Workforce Development Board, providing key advice to city officials on the distribution of federal workforce development funds. Lynn serves as an international vice president of IUOE and holds roles on key labor boards covering New York City, Long Island and the Hudson Valley.
50. Claudia Henriquez
Director of Workers Rights, New York City Comptroller's Office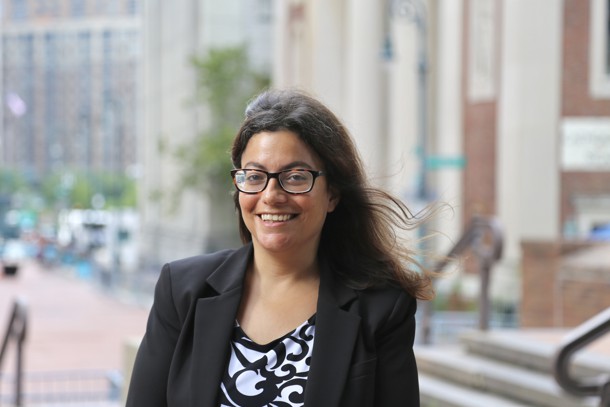 Claudia Henriquez joined New York City Comptroller Brad Lander's office in December as the office's first director of workers rights. Henriquez's work includes enforcing the city's prevailing and living wage laws, working to educate the public of workers rights and utilizing the office's legislative and shareholder work to advance a workers rights agenda. Henriquez played a key role in Lander's decision this year to set a new prevailing wage for Staten Island Ferry workers, which raised this wage and determined they were owed back pay.
51. Brandon Mancilla
Director, United Auto Workers Region 9A
Brandon Mancilla is the newly elected director of United Auto Workers Region 9A, part of the first directly elected international executive board in the union's history. Mancilla has a background in union organizing, having launched a union through UAW for Harvard University's graduate and teaching assistants while he was a graduate teaching assistant at the school. Mancilla and his colleagues plan to reform the UAW's stance toward the Big Three automakers and fight for more in union contracts.
52. Joseph Azzopardi
Business Manager and Secretary Treasurer, District Council 9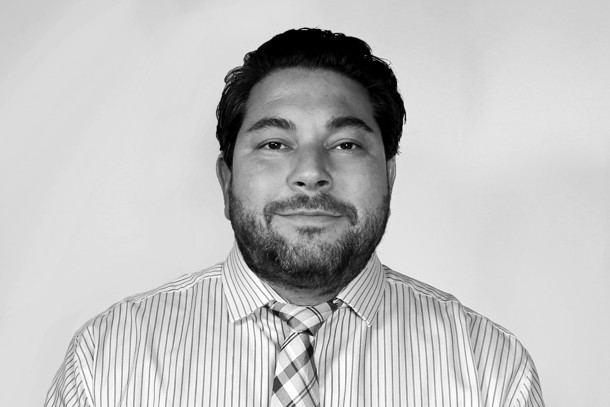 Building up access to apprenticeships and New York City's trades sector has been a key priority for Joseph Azzopardi. Last year, Azzopardi presided over the reopening of his union's Long Island City training facility and then unveiled a new partnership with NYC Health + Hospitals to train more union painters to increase the city's pipeline. Azzopardi, who has led District Council 9 since 2015, helped shut down a proposed renewal of the 421-a housing tax break this year on the grounds that it needed stronger labor protections.
53. Richard Lanigan
President, Office and Professional Employees International Union
Richard Lanigan's work spans a number of issues. Late last year, Lanigan joined a number of other Hollywood union leaders in pushing Democratic leaders of the congressional tax writing committees to pass legislation to expand tax deductions for entertainment workers prior to Republicans taking control of Congress. Lanigan also joined a number of other national labor leaders in talks with President Joe Biden at a hotel in Wilmington, Delaware, last year. This summer, Lanigan led 85,000 workers at Kaiser Permanente to protest the health care giant over staffing conditions.
54. Paul O'Connor
Business Manager, United Association Plumbers Local 1
The United Association Plumbers Local 1 has a clear message for New York City officials: Fix the gas line installation process or the city has a time bomb waiting to go off. The plumbers union, led by Business Manager Paul O'Connor, filed a lawsuit against the New York City Department of Buildings accusing the agency of not properly implementing and following a city law requiring licensed gas pipe installers. The department told a City Council hearing that they are following the law, but lawmakers expressed concern about the city's actions.
55. Ligia Guallpa
Executive Director, Workers Justice Project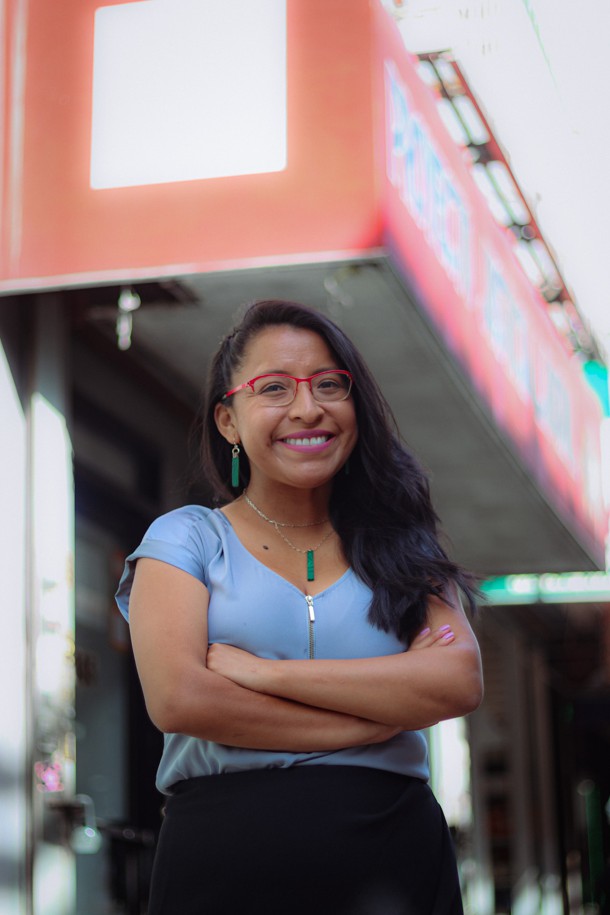 Ligia Guallpa is focused on helping low-income immigrant workers in New York City. The executive director of the Workers Justice Project has been focused on issues affecting the city's day laborers, construction workers and domestic workers. This has included efforts to create two new worker centers in Brooklyn and a new union, Laborers Local 10. She helped found Los Deliveristas Unidos to advocate for app-based food delivery workers, but its members are upset over changes by city officials that include a smaller wage hike.
56. Gustavo Ajche
Co-Founder and Organizer, Los Deliveristas Unidos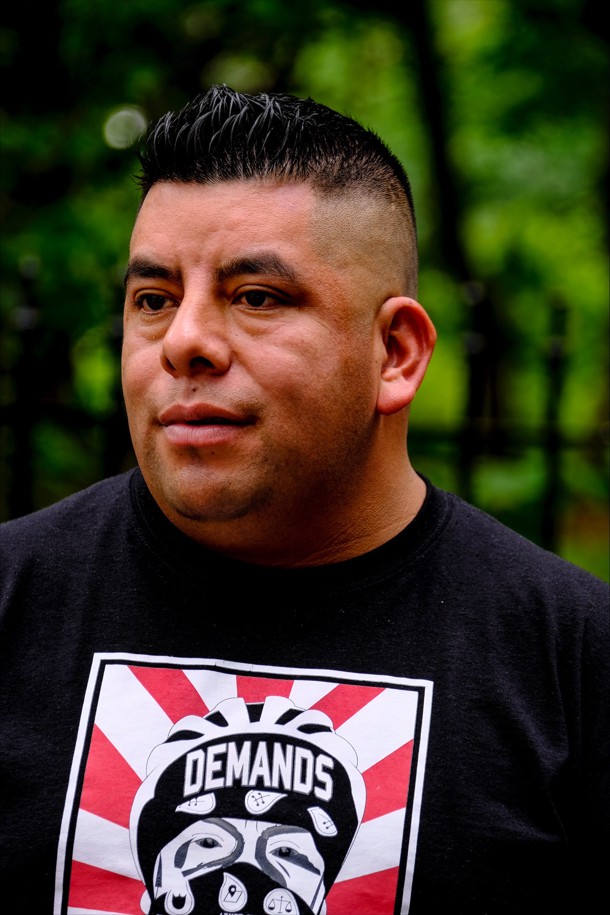 It has been a roller coaster ride for Los Deliveristas Unidos, an organization that advocates for app-based food delivery workers. The group saw New York City propose rules allowing for a $24 hourly wage, although it was lowered under new regulations proposed by Mayor Eric Adams – and a state judge delayed implementation after a lawsuit from the app-based delivery companies. A plan to construct electric bike public charging stations has also stalled under opposition from community leaders in the Bronx and the Upper West Side.
57. Lisa Ohta
President, Association of Legal Aid Attorneys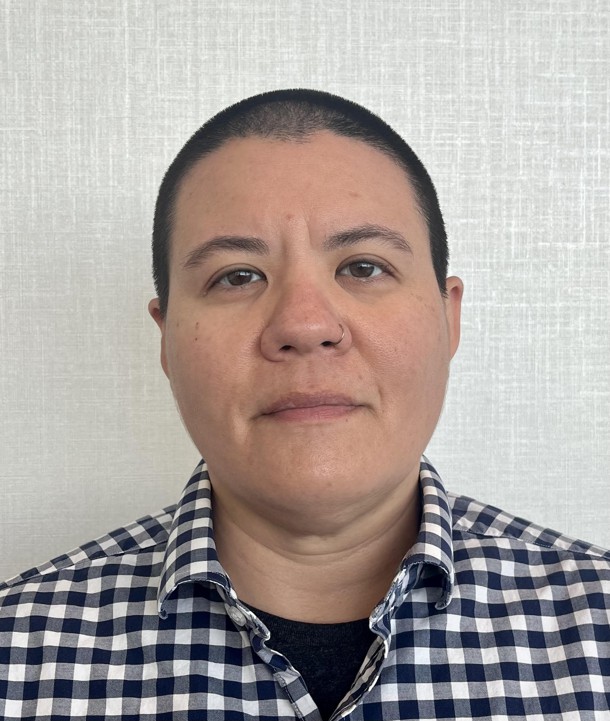 Lisa Ohta is ready to fight for New York City's public defenders and those that they defend. Ohta led the Association of Legal Aid Attorneys in a one-hour strike earlier this year as part of efforts to gain a larger raise for public defenders in contract negotiations with The Legal Aid Society. The association also came out strongly against Gov. Kathy Hochul's proposed changes to the state's bail laws during this year's legislative session.
58. Priscilla Sims Brown
President and CEO, Amalgamated Bank
Priscilla Sims Brown is using her perch at the helm of the nation's largest union-owned bank, Amalgamated Bank, to push a socially responsible agenda. She's not afraid to speak on some of the most sensitive topics in the country – including gun violence. Brown got the International Organization for Standardization to approve a specific merchant code for gun stores to allow for tracking of gun purchases, which Brown said will help prevent mass shootings. Other major credit card companies have said they will not use the code, and several Republican-led states have passed NRA-backed bills to block the plan.
59. Charlene Obernauer
Executive Director, New York Committee for Occupational Safety and Health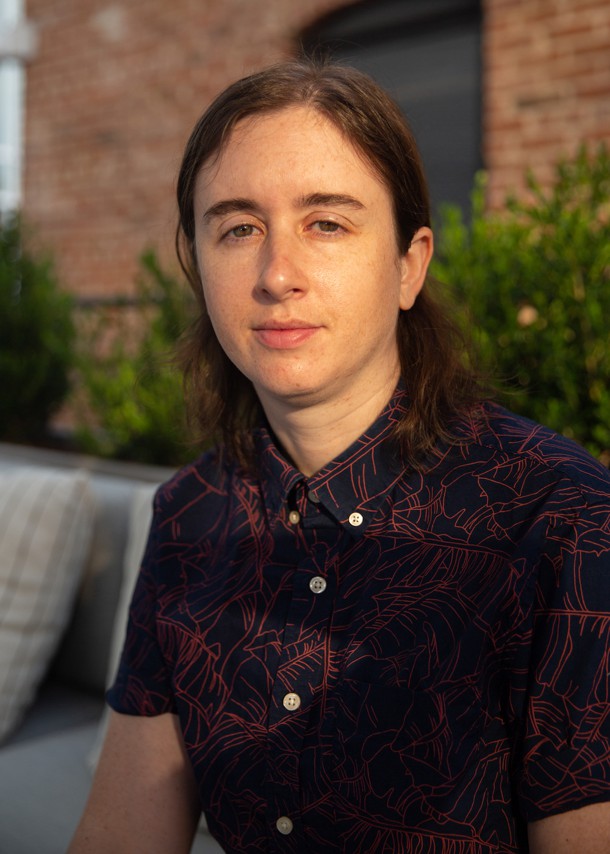 Charlene Obernauer wants to make sure no workers in New York are killed or injured while on the job. Obernauer authored the annual "Deadly Skyline" report, tracking construction worker deaths in New York City. This year's report, covering 2021, showed 20 construction worker deaths that year. Obernauer is also calling for state regulations regarding nail salon ventilation systems to prevent workers and customers from inhaling chemical fumes.
60. Mike Keogh
Partner, Bolton-St. Johns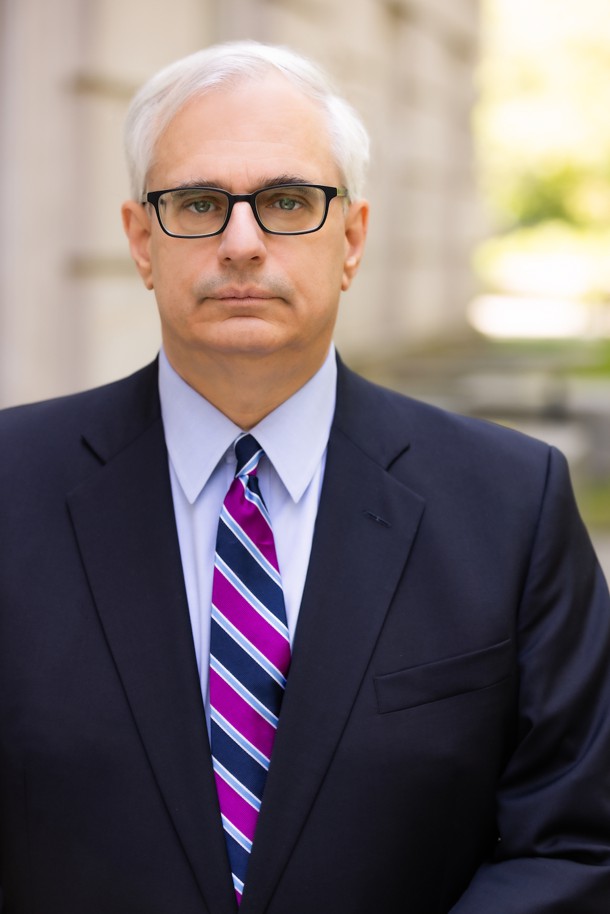 An expert in the arcane worlds of public employee pensions, civil service law and public budgeting and finance, Mike Keogh brings this expertise to his work leading the labor and workforce practice at lobbying powerhouse Bolton-St. Johns. Keogh has honed his expertise as legislative council for District Council 37, finance director for the New York City Council and in the New York City Mayor's Office of State Legislative Affairs. Among the firm's recent clients are Local 338 RWDSU/UFCW and the New York City Police Benevolent Association.
61. Alan Klinger
Co-Managing Partner, Stroock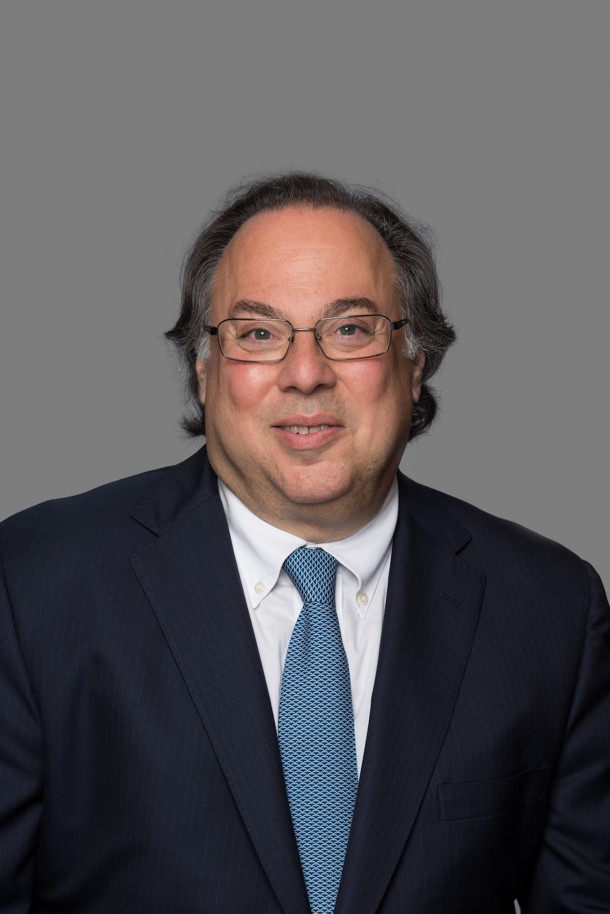 Alan Klinger has carved out a role as one of New York City's most influential municipal labor law attorneys with a client list that reads as a who's who of municipal labor. Klinger's clients have included the United Federation of Teachers, the Council of School Supervisors & Administrators, District Council 37, the Uniformed Sanitationmen's Association and the Municipal Labor Committee. He has also represented the trade group covering the state's main trial judges, the Association of State Supreme Court Justices.
62. Robert Bishop
Founding Partner, Pitta, Bishop & Del Giorno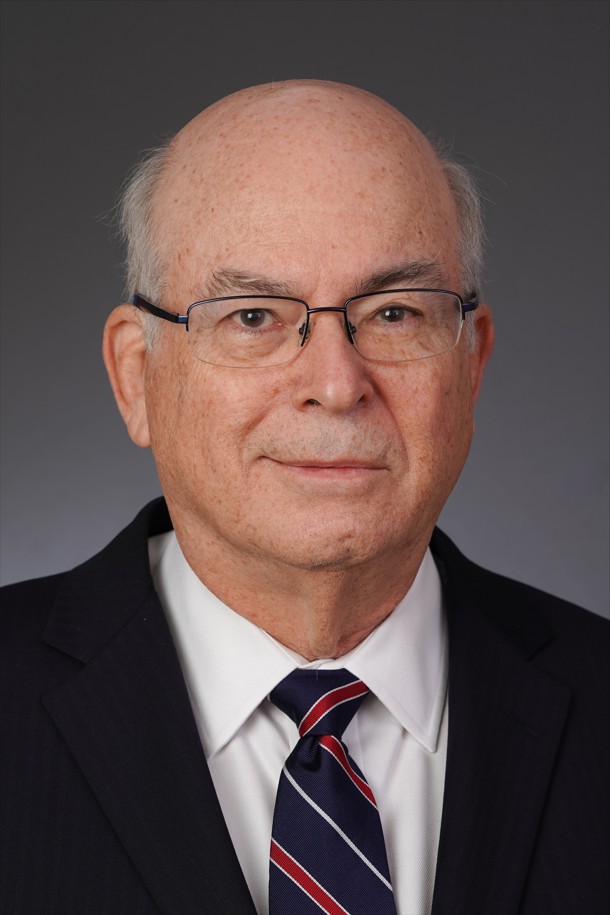 New York's labor leaders have Robert Bishop on speed dial when they need someone to help them navigate Albany. A go-to lobbyist for a number of major unions, Bishop's clients include the Lieutenants Benevolent Association of the City of New York, United Association Plumbers Local 1, the Sheet Metal Workers Local 28, Teamsters Local 237 and Building Material Teamster Local 282.
63. Tara Martin
Managing Director, Mercury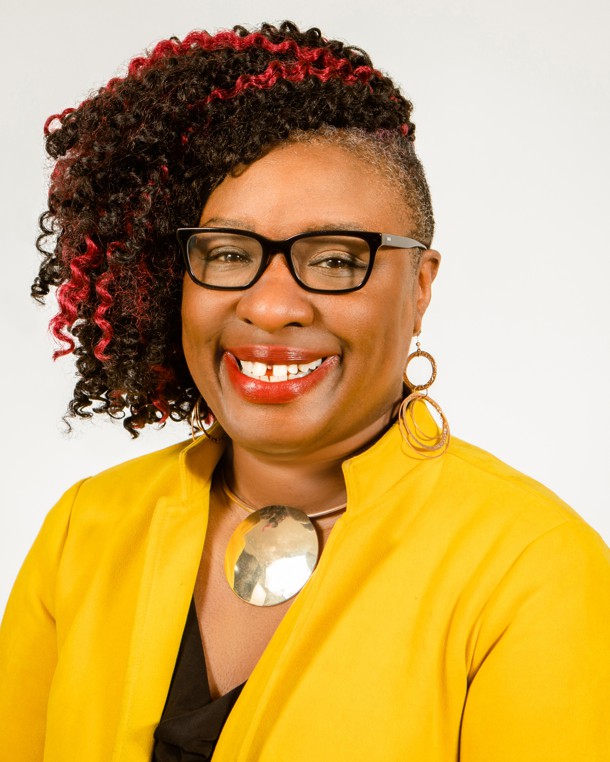 Tara Martin has a long history of working with and in organized labor. Among her clients at Mercury is the Hip Hop Alliance, which represents the interests of musical performers and content creators, and the NFL Alumni Association, which advocates for former players, coaches and cheerleaders in the NFL. Martin is a former political director with the New York State Nurses Association and a former communications director with Retail, Wholesale and Department Store Union.
Editor's note: Tara Martin is a member of City & State's advisory board.
64. Jose Maldonado
President, Unite Here Local 100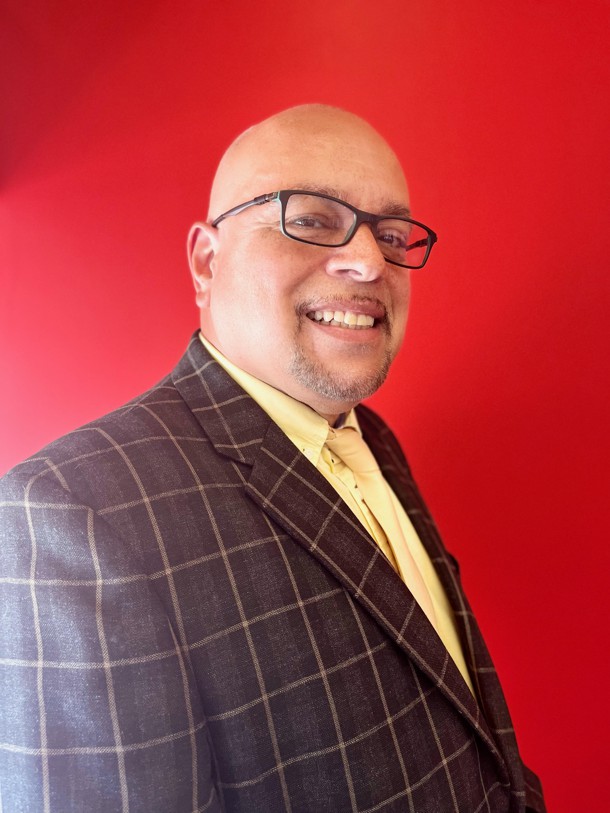 Concertgoers and sports fans at the Barclays Center won't have to be brown-bagging it after the venue's food and drink vendor, Levy, agreed to a new contract and averted a strike by Unite Here Local 100 workers. The new contract promises raises for all workers, with the lowest-paid workers being paid $25 an hour by the end of the contract, and increases the number of employees eligible for health insurance. Local 100 President Jose Maldonado is also working across the Hudson River in East Orange, New Jersey, to get pay raises for school cafeteria workers employed by food service giant Sodexo.
65. Mahoma López Garfias & Rosanna Rodriguez-Aran
Co-Directors, Laundry Workers Center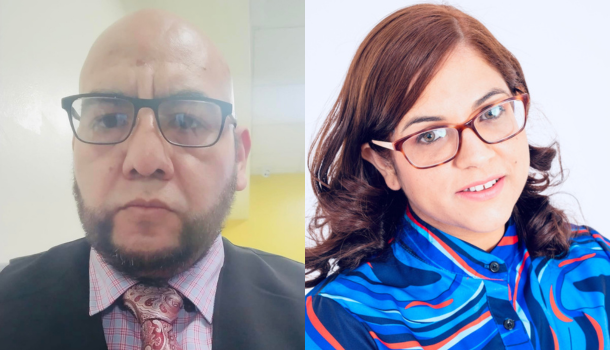 Mahoma López Garfias and Rosanna Rodriguez-Aran want to make sure that no worker is a victim of wage theft or subject to unsafe conditions, in particular those working in the laundry industry. The Laundry Workers Center, run by Garfias and Rodriguez-Aran, worked with state Attorney General Letitia James to deliver lost wages to workers in a laundromat in Queens. The center is also working with the New Jersey Department of Labor and Workforce Development to better educate New Jersey's laundry workers about their wage rights.
66. Daniel Kane Jr.
President, Teamsters Local 202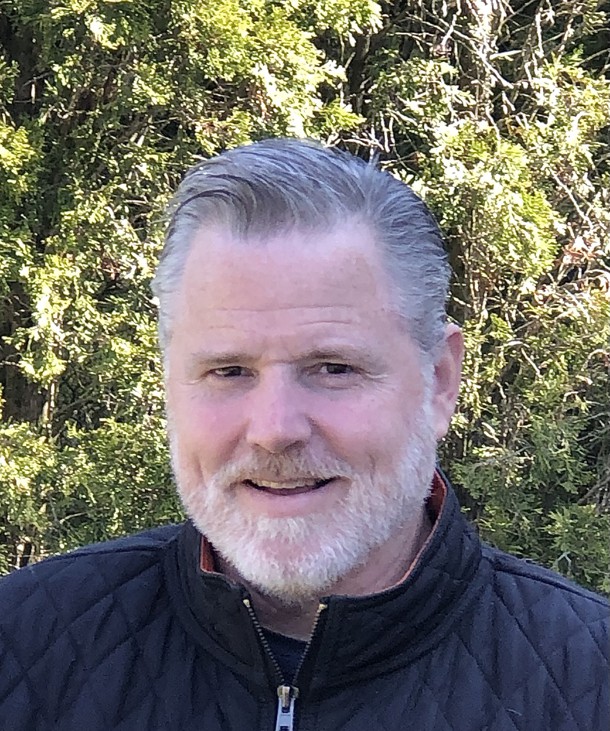 Coming off a successful 2021 strike at Hunts Point Produce Market in the Bronx, Daniel Kane Jr. and Teamsters Local 202 continue to flex their power in the New York City political world. Last year, they delivered the first labor endorsement for Rep. Dan Goldman in his bid to represent Manhattan and Brooklyn in Congress. Local 202's secretary-treasurer, Anthony Rosa, was recently appointed director of the Teamsters' Human Rights and Diversity Commission.
67. Michael Carrube
President, Subway-Surface Supervisors Association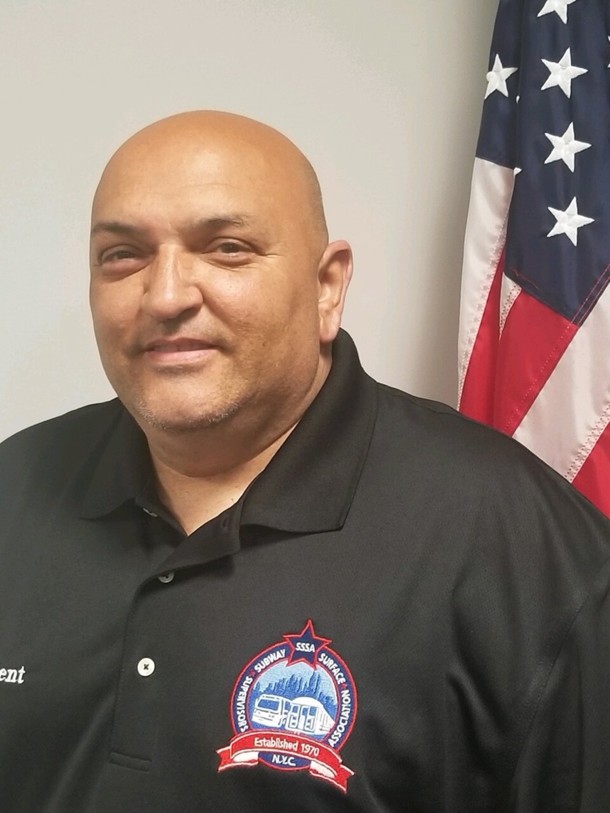 Michael Carrube's 4,100 members got one of the best new contracts in New York City. Earlier this year, the Subway-Surface Supervisors Association and the Metropolitan Transportation Authority agreed to a four-year contract that provides a 9.5% raise over four years and lifetime health benefits. The agreement covers all of the subway platform supervisors across the city. Carrube has pushed back against Manhattan District Attorney Alvin Bragg's decisions related to attacks on subway platform supervisors.
68. Robert Newell
President, UFCW Local 1500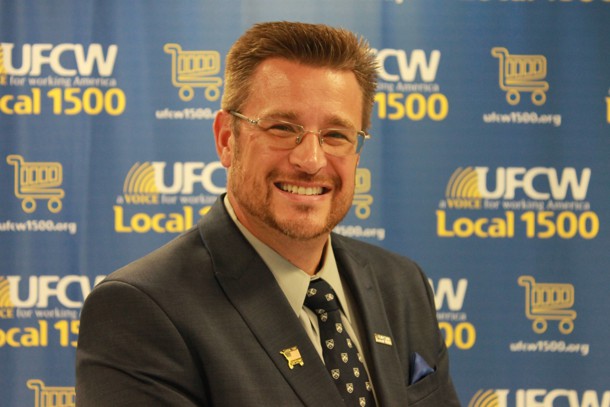 During the height of the COVID-19 pandemic, supermarket and grocery workers were hailed as essential front-line workers who were keeping a quarantined country fed. Robert Newell wants to make sure the contributions of these workers are not forgotten. Newell's union recently finalized a new contract with King Kullen supermarkets on Long Island to avert a strike. In March, workers at a Blank Street Coffee in Brooklyn voted to join Newell's United Food and Commercial Workers Local 1500, which is the largest UFCW local with 20,000 members.
69. Carmine D'Amato
Business Manager, Laborers' Local 731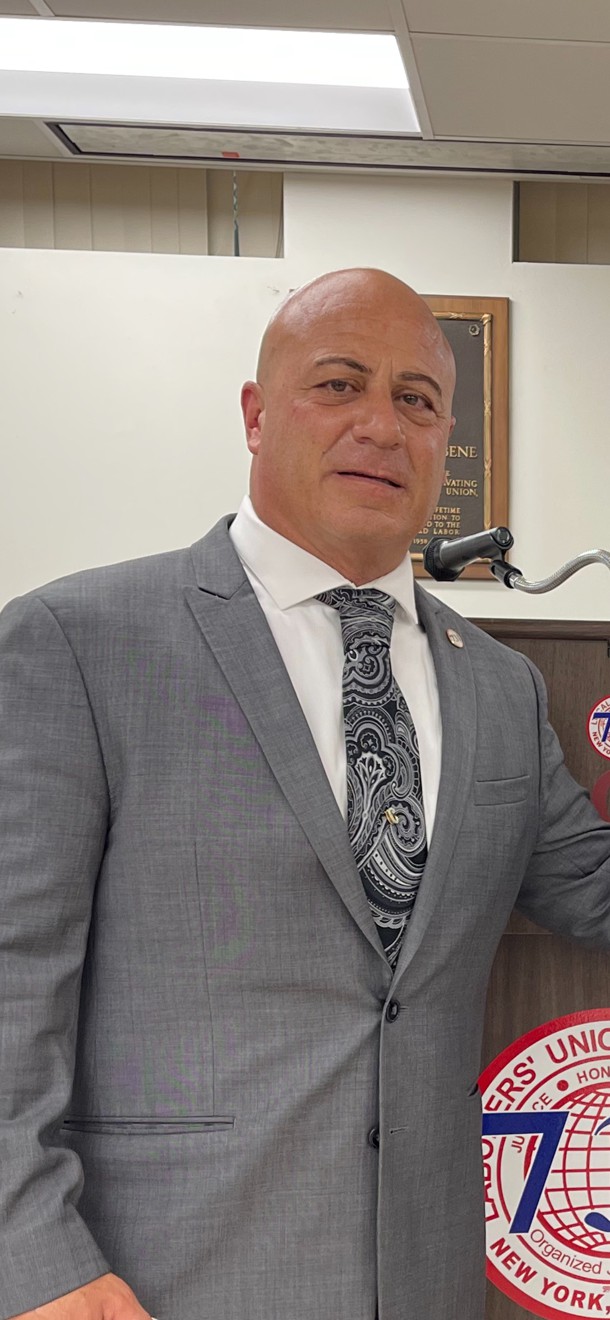 Carmine D'Amato, the new business manager of the excavators union, takes over as the union is launching an apprenticeship program seeking 50 apprentices in the New York City region. Protections for construction workers are also top of mind after two union members, Francisco Reyes and Fernando Lagunas Pereira, were trapped and killed underneath rubble at a John F. Kennedy International Airport construction site in April. D'Amato is the labor co-chair of the New York State Laborers-Employers Cooperation and Education Trust.
70. Rossmery Dais, Donna Rey & Sandi Vito
Executive Directors, 1199SEIU Family of Funds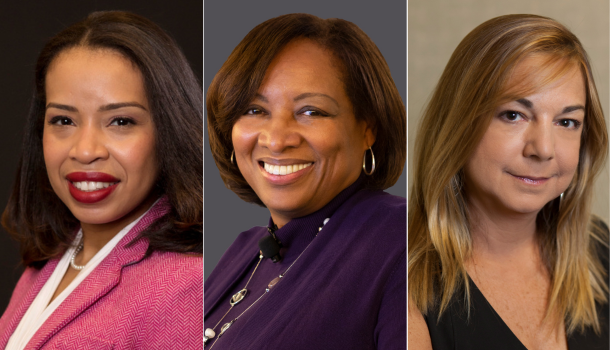 Given that 1199SEIU is the country's largest health care union, it's no surprise that its labor-management funds serve close to half a million active and retired workers and their families with $13.7 billion in assets. The funds, which are overseen by Donna Rey, Sandi Vito and Rossmery Dais, illustrate the benefits of union membership – and strong union leadership.
Rey runs the 1199SEIU Benefit and Pension Funds, managing more than $2 billion a year in health care claims and administering three pension funds with $15.5 billion in combined assets. She also serves as CEO of the funds' administrative operations. Her Healthy Living initiative supports 1199SEIU members in achieving better health outcomes through innovative partnerships and lifestyle programs. Vito heads the 1199SEIU Training and Employment Funds, which delivers training to workers and job placement to employers in New York and other states. Dais leads the Child Care Funds and the 1199SEIU Child Care Corp., which helped health care workers access additional child care throughout the COVID-19 pandemic, providing over $8 million in emergency child care assistance to more than 16,000 1199SEIU members.
71. Jim Conigliaro & Brendan Sexton
Founder; President, Independent Drivers Guild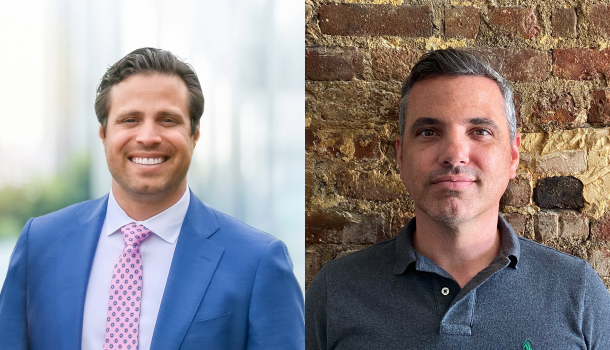 Jim Conigliaro and Brendan Sexton are locked in battles over the fate of congestion pricing in New York. The Independent Drivers Guild, which represents app-based ride-hailing drivers, is contending that the coming toll to drive into Manhattan below 60th Street will amount to a new tax on drivers, who already pay a $2.75 congestion tax. Conigliaro founded the union in 2016, and he and Sexton have seen it grow beyond New York to represent drivers in New Jersey, Connecticut, Massachusetts and Illinois.
72. Bobby Bartels Jr.
Business Manager, Steamfitters Local 638
Bobby Bartels Jr. took over as the new business manager of Steamfitters Local 638 this summer as the union moves out of a trusteeship and back into a self-governing model. The end of the 30-month trusteeship comes as the union has been outspoken on a number of fronts, including its criticism of Robert De Niro for using nonunion labor in the construction of his new film studio in Long Island City, Queens.
73. Danny Cassella, Jose DeJesus, Tomas Fret & Luis Alzate
Amalgamated Transit Union Presidents/Business Agents Local 726; Local 1179; Local 1181; Local 1056
While not as high profile in New York City as the Transport Workers Union, the Amalgamated Transit Union and its four locals in New York represent essential workers who keep New Yorkers on the move. Tomas Fret leads Local 1181, the 8,000-member school bus union, which has been in the news lately amid a threat to go on strike this fall amid a push for a new contract. Danny Cassella leads Local 726, which represents bus operators and mechanics on Staten Island. Jose DeJesus from Local 1179 represents bus drivers in Queens. Luis Alzate's focus is on Local 1056, which represents bus workers in Queens and has been focused on trying to improve transit service in Queens.
74. Cecilia Gentili
Principal Consultant and Founder, Transgender Equity Consulting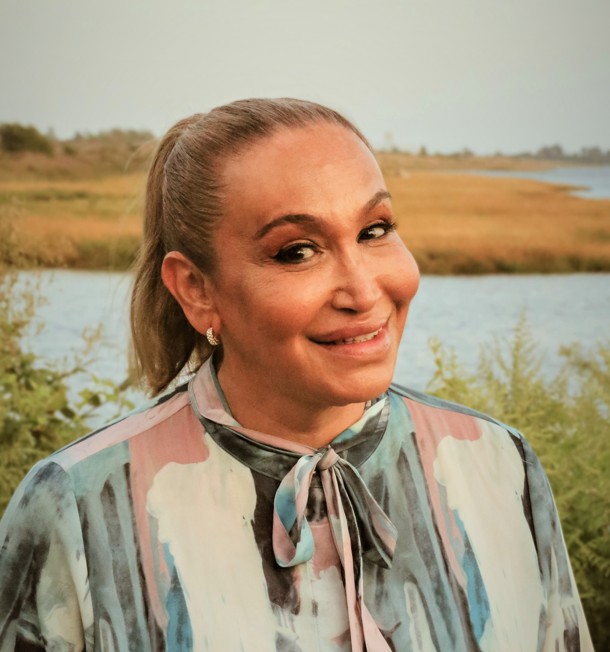 Cecilia Gentili has established herself as one of New York City's foremost advocates for the rights of sex workers and for transgender rights. Gentili, a onetime sex worker, has focused on improving the lives of sex workers – including in her role as founder of Decrim New York, an organization focused on decriminalizing sex work in the state. Gentili recently published a memoir, "Faltas: Letters to Everyone in My Hometown Who Isn't my Rapist," where she writes about growing up transgender in Argentina in the 1970s.
75. Roland Rexha
Secretary-Treasurer, Marine Engineers' Beneficial Association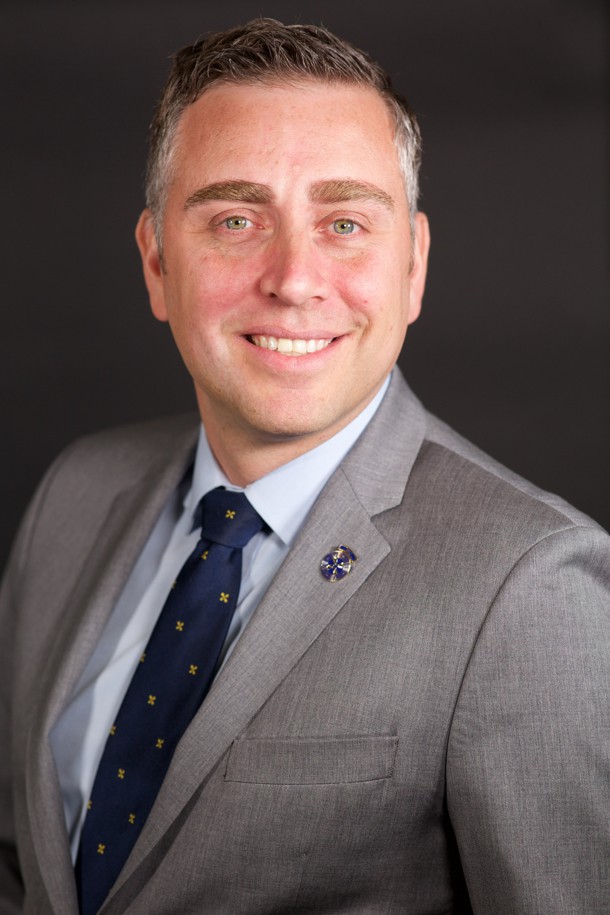 A onetime Staten Island Ferry employee, Roland Rexha worked to end the decadelong contract dispute between the Marine Engineers' Beneficial Association, which represents ferry workers, and New York City officials. On Labor Day, Rexha and Mayor Eric Adams announced a new contract between the city and the ferry workers. The new contract includes a 28.55% retroactive salary hike for the members, in addition to six-figure back pay payouts, based on a spring ruling from City Comptroller Brad Lander on prevailing wage for ferry workers. Outside of the contract, Rexha has also argued for increased ferry safety.
76. Maf Misbah Uddin
Treasurer, District Council 37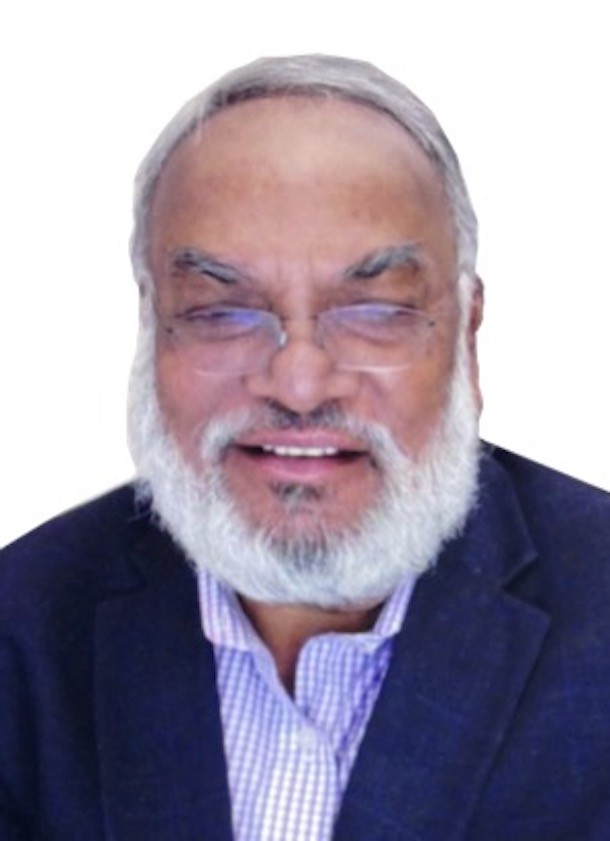 Maf Misbah Uddin may be the most powerful actuary in the New York City labor movement. The treasurer of District Council 37 and longtime president of the Accountants, Statisticians and Actuaries Local 1407, Uddin first joined city government as an actuary in 1988. He was a driving force to get Eid al-Adha and Eid al-Fitr, two of the most important Muslim holidays, added to the school holiday calendar. He was also a commissioner on the New York City Districting Commission.
77. KRS-One, Chuck D., Kurtis Blow & MC Lyte
Chair; President; Executive Director; Vice President, Hip Hop Alliance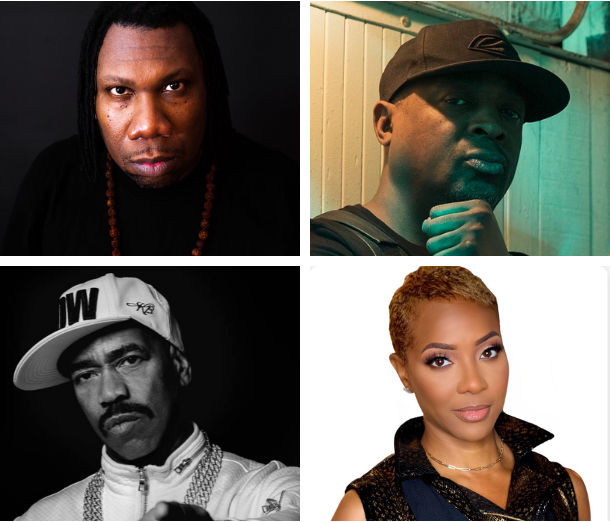 The 50th anniversary of hip-hop has put a brighter spotlight on the impact of the musical genre on society. The leaders of the Hip Hop Alliance want to make sure the focus includes the business side of hip-hop, and in particular, protections for the artists. As a labor force organization advocating for hip-hop artists, the Hip Hop Alliance has been working to ensure fair royalties from recording labels, adequate retirement benefits and protections to keep artists from being exploited. The organization is also focused on issues related to artificial intelligence.
78. Vincent Provenzano
President, Metropolitan Transportation Authority Police Benevolent Association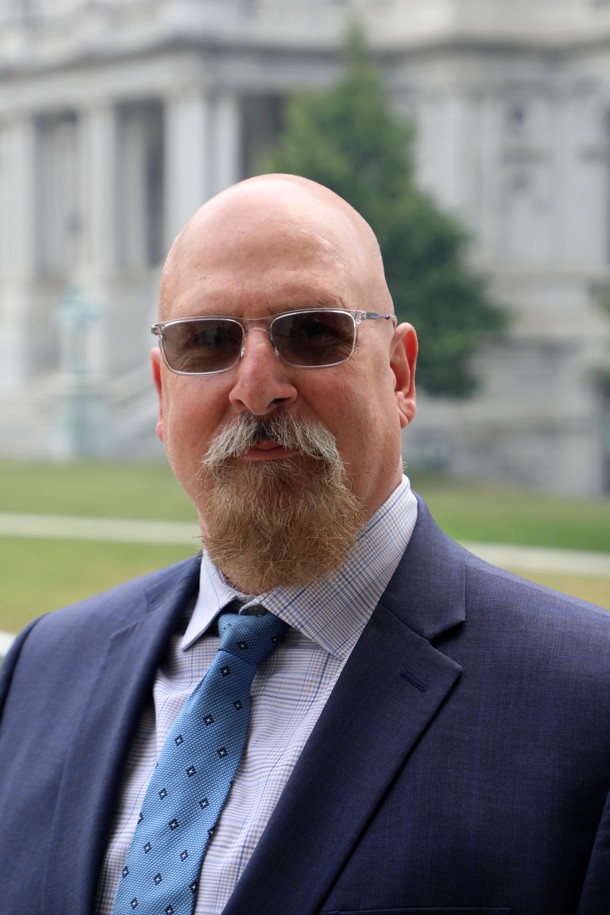 The new leader of the union representing the Metropolitan Transportation Authority police, Vincent Provenzano holds a leading role in the public safety of the New York City metropolitan area. Provenzano's members handle policing and safety for Metro-North Railroad, the Long Island Rail Road and the Staten Island Railway, along with Grand Central Terminal. The union recently endorsed Yonkers Mayor Mike Spano for reelection this year.
79. Constance Bradley
President, Transport Workers Union Local 101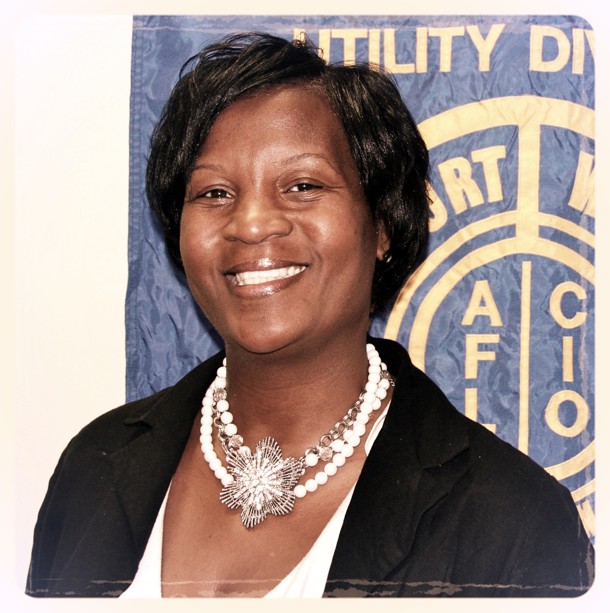 The leader of the union representing National Grid workers, Constance Bradley wants to make sure that New York's clean energy focus does not forget the workers who have toiled for years making sure oil and gas reach New Yorkers to heat their homes and keep their stoves on. Bradley has pushed to make sure any new energy plan for the state includes protections for current energy industry workers who have been largely focused on fossil fuel-generated energy jobs.
80. Michael Wekselblatt
President, International Alliance of Theatrical Stage Employees Local One
It took a threat to shut down Broadway for Michael Wekselblatt to get his members, the stagehands in New York City's theater industry, a new contract this year. IATSE and The Broadway League reached a new contract in July shortly after the union moved ahead on a strike authorization vote that would have likely turned off the lights on Broadway along with touring productions. Wekselblatt has also argued for Madison Square Garden to stay put, noting the venue allows for large-scale productions, which employ stagehands.
81. Wayne Joseph
President, Bridge and Tunnel Officers Benevolent Association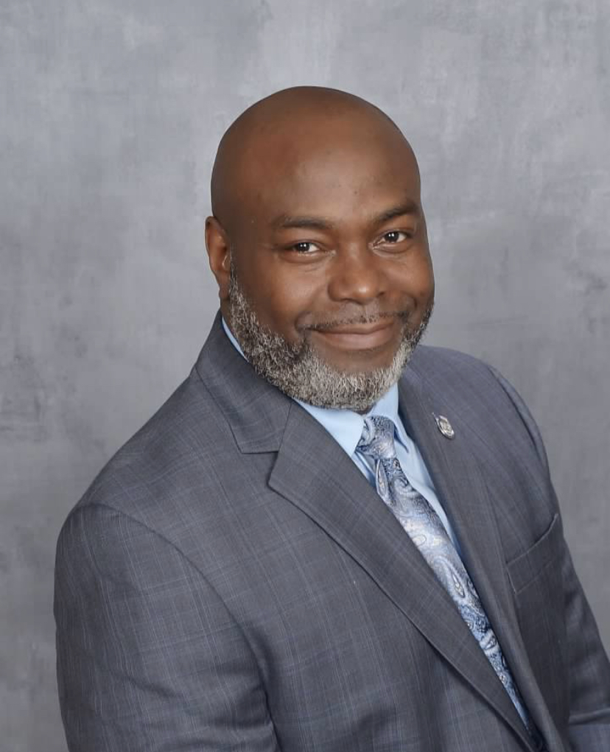 Wayne Joseph leads a union that may be small but is willing to take on the goliaths of the state. Joseph was part of a lawsuit filed late last year against Gov. Kathy Hochul's administration, accusing the state Department of Civil Service of cutting off access to specialty doctors for 1.2 million retirees. Joseph has hinted that if he is successful in his November reelection campaign, the term will be his last at the helm.
82. Jude Waddy & David Caldwell
President; Vice President, National Football League Alumni Association – New York/Long Island Chapter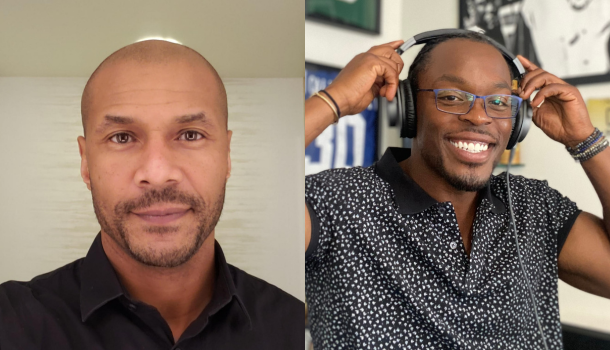 As leaders of the New York City-area chapter of one of the largest former player organizations in professional sports, Jude Waddy and David Caldwell are advocating for the needs of former players, cheerleaders and coaches in the NFL. The New York City and Long Island chapter has been active in providing a series of programs, including medical, financial and education for members and their families. The association's main focus is to help former gridiron stars in their post football lives.
83. Nancy Chaffetz
Chair and Commissioner, New York City Civil Service Commission
A longtime New York City administrative judicial figure, Nancy Chaffetz leads the city Civil Service Commission, which hears appeals from those who have been disqualified from civil service employment and from city employees who are disciplined for misconduct or incompetence. Chaffetz is a former member of the NYC Health + Hospitals Corp.'s personnel review board and an administrative law judge with the city Environmental Control Board.
84. Daniel Kroop
President, Association of Legislative Employees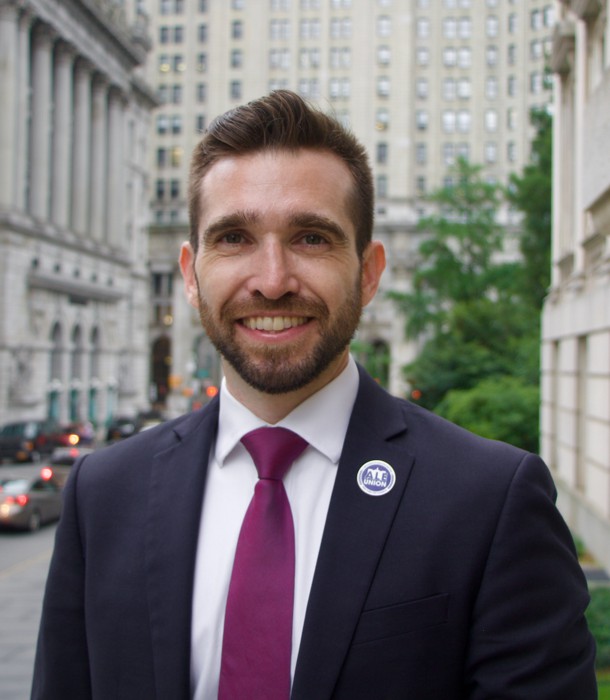 The president of the union representing New York City Council staff, Daniel Kroop leads the nation's largest legislative aides' union. The union is touting a number of recent wins including a 24% increase in the council's budget, getting district office rents paid centrally to increase staff pay and retaining a hybrid work arrangement. The union's goals include a $75,000 minimum salary for staff, paid overtime and new grievance procedures. Kroop is a principal legislative financial analyst for the City Council.
85. Angelo Angelone
President and Business Manager, Cement & Concrete Workers District Council
A longtime veteran of the New York City labor movement, Angelo Angelone leads the 3,000-member Cement & Concrete Workers District Council. A onetime shop steward and union organizer, Angelone's union was a backer of New York City Mayor Eric Adams' successful 2021 mayoral campaign. He currently serves as an executive board member of the Building and Construction Trades Council of Greater New York.
86. Karen Ignagni
CEO, EmblemHealth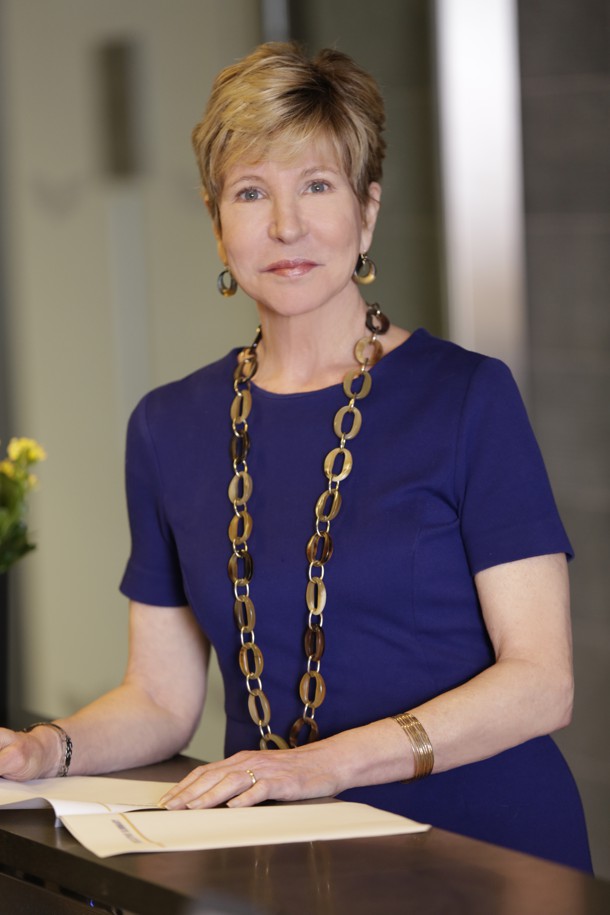 The leader of the EmblemHealth family of companies, Karen Ignagni is no stranger to power. Ignagni currently presides over one of the largest health insurers of government workers in New York, cementing a standing as one of the most powerful people in American insurance. Prior to EmblemHealth, Ignagni was president of America's Health Insurance Plans, the industry's top lobbyist, where she was known as the woman who allowed the Affordable Care Act to pass.
87. James Cahill
Regional Vice President of Labor Accounts, Empire Blue Cross Blue Shield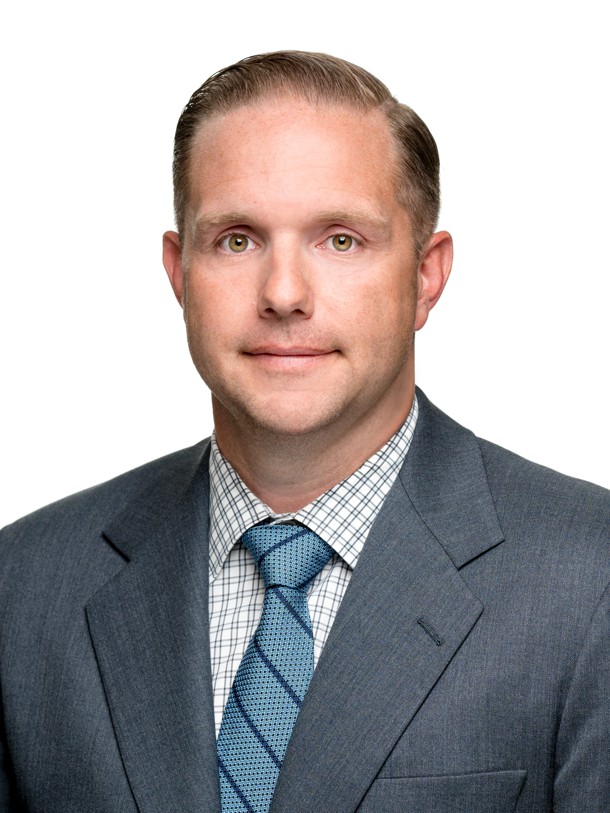 James Cahill has focused his career on insurance coverage for New York's union members. The regional head of labor accounts for Empire Blue Cross Blue Shield, Cahill also heads up the company's Taft-Hartley work, where he leads on union accounts nationally. Empire Blue Cross Blue Shield provides insurance coverage for many of New York's unions. Cahill is also a leader in New York's Irish community, recently joining the board of directors of the New York City St. Patrick's Day parade.
88. Michelle Zettergren
President, Labor and Public Sector, MagnaCare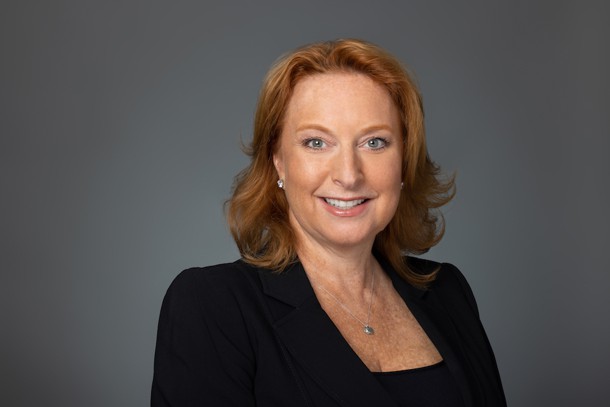 A longtime health insurance leader with expertise in labor, Michelle Zettergren is leader of the labor and public sector business at MagnaCare. MagnaCare is a health insurance company known for its work with labor unions. Zettergren comes to the role with a background in insurance sales and marketing, along with underwriting. She is also a certified mediator and has testified on behalf of labor in mediation hearings.
89. Yesenia Mata
Executive Director, La Colmena
Yesenia Mata leads La Colmena, a Staten Island-based group advocating for immigrant workers. Mata has been very involved in efforts to grow access to child care for workers, including advocating against a 2022 state proposal to exclude undocumented children from publicly funded child care, a move that resulted in New York City officials providing $10 million to cover child care for this population. Mata argues that providing child care allows more women, particularly those in the care economy, to go to work.
90. Robert Ungar
President, Robert A. Ungar Associates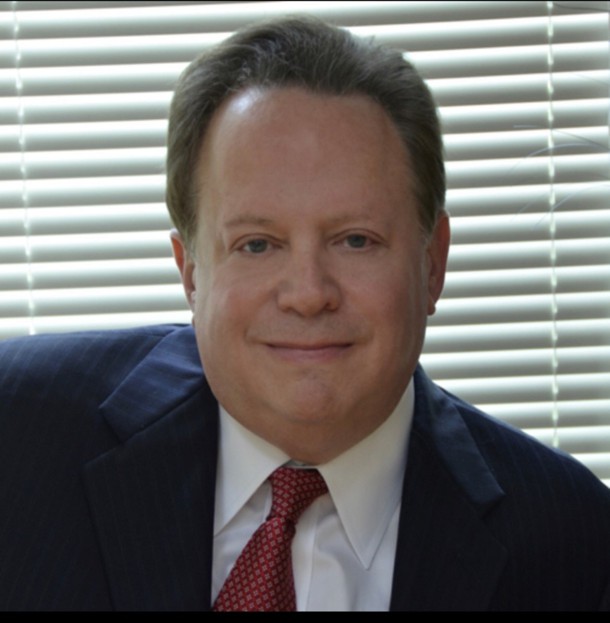 A Long Island- and Albany-based lobbyist, Robert Ungar specializes in advocating for labor unions, in particular those in the public safety sector. Over 32 years, Ungar has worked with clients including the Dutchess County Deputy Sheriff's Police Benevolent Association, the Westchester County Correction Officers' Benevolent Association, the Nassau County Police Medic Association, the Triborough Bridge and Tunnel Authority Police Superior Officers Benevolent Association, the Nassau County Deputy Sheriff's Benevolent Association and the Council of Administrators and Supervisors.
91. Jonathan Smith
President, New York Metro Area Postal Workers Union
Neither snow, nor rain, nor heat, nor gloom of night will keep Jonathan Smith from advocating for the postal workers of the New York City region. Smith recently led a rally on Long Island to protest against abuse in the workplace following accusations that a Postal Service manager hit a postal worker. Smith will likely have another fight on his hands as U.S. Postmaster General Louis DeJoy's proposal to consolidate post offices in 15 states includes New York.
92. Julie Kelly
General Manager, New York New Jersey Regional Joint Board of Workers United
No word on what Julie Kelly's favorite Starbucks drink is, but she's clear that she wants her baristas to be unionized. Following a successful unionization of a Buffalo Starbucks, fellow baristas, including at stores in New York City, are joining the effort, and Kelly's union is leading the charge. Starbucks has faced increased pushback in the face of accusations of retaliation against union organizers and turnover in the company's general counsel's office. Kelly is a vice president of the Workers United and a board member of Amalgamated Bank.
93. Olga Brudastova
President, United Auto Workers Local 2110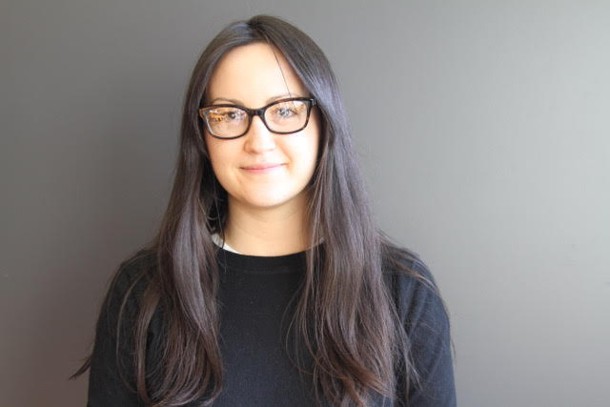 It has been a busy year for Olga Brudastova, with her union, UAW Local 2110, overseeing strikes at both HarperCollins and the Hispanic Society Museum & Library. The three-month HarperCollins strike ended in February with workers receiving a raise and a one-time lump sum payment. The two-month Hispanic Society Museum & Library strike ended in May with workers receiving an 18% raise, a new retirement plan, fully covered health care and severance pay. Brudastova entered the labor movement as a graduate student assistant at Columbia University.
94. Nilbia Coyote
Executive Director, New Immigrant Community Empowerment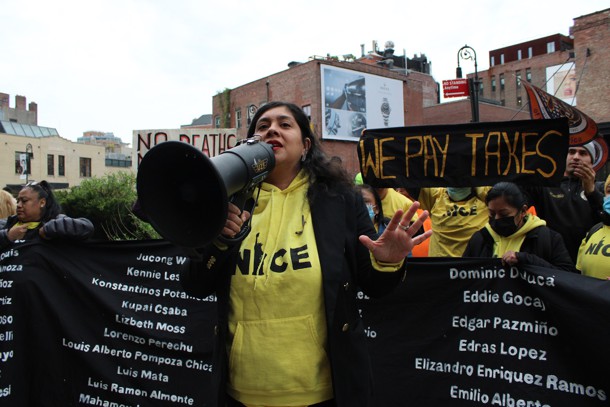 Nilbia Coyote is one of the top advocates in New York City for immigrant workers. The recent influx of asylum-seekers in the city has put Coyote and New Immigrant Community Empowerment front and center in the push to get resources and work to the new New Yorkers. Coyote is saying New York City Mayor Eric Adams' decision to have a 60-day deadline for single migrants to stay in shelters would cause harm to the population, arguing the focus should be on housing and employment for the asylum-seekers.
95. Gregory Mantsios
Founding Dean, CUNY School of Labor and Urban Studies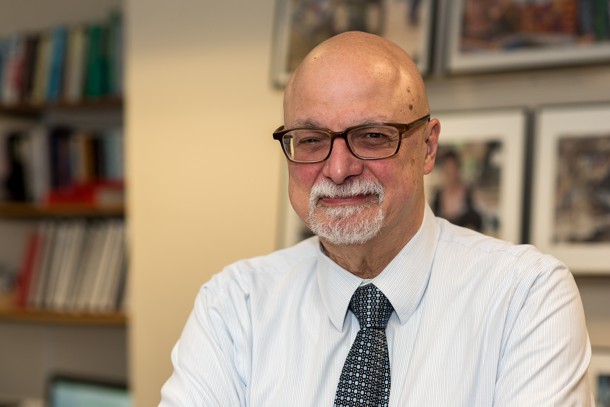 A longtime labor scholar, Gregory Mantsios took on the role of founding dean of the CUNY School of Labor and Urban Studies in 2018, following over three decades as founder and director of the Joseph S. Murphy Institute for Worker Education and Labor Studies. Mantsios' career has been focused on creating labor studies programs in colleges to better educate students about the issue. Mantsios was the lead architect for the CUNY School of Labor and Urban Studies, now housed in midtown Manhattan.
96. Benjamin Dictor
Partner, Eisner Dictor & Lamadrid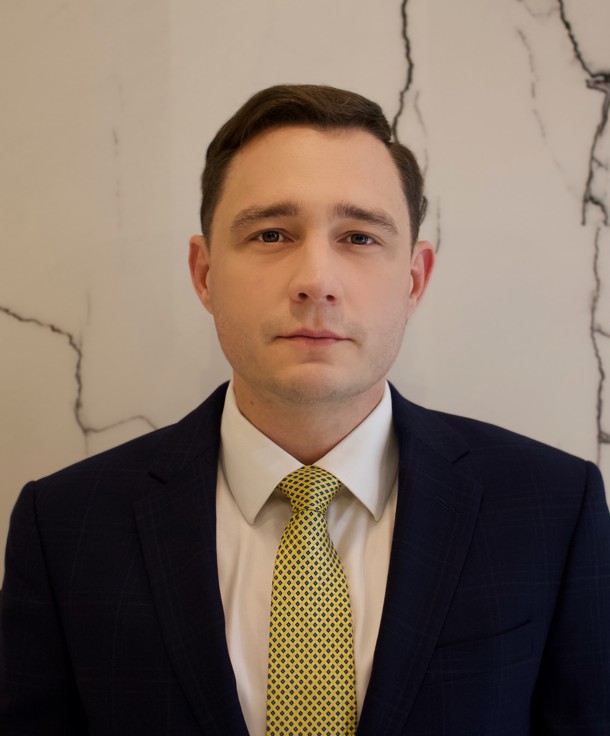 Benjamin Dictor got former President Donald Trump to sit down for a deposition before Trump showing up for legal showdowns became a regular event. Dictor, a New York City labor attorney, deposed Trump in a lawsuit regarding a 2015 incident where five New Yorkers of Mexican descent claimed to be roughed up by security guards outside of Trump Tower. Trump settled the lawsuit last year. Dictor, whose clients include Teamsters Local 804, has been speaking out on a number of labor issues.
97. Kathleen Culhane
President, Nontraditional Employment for Women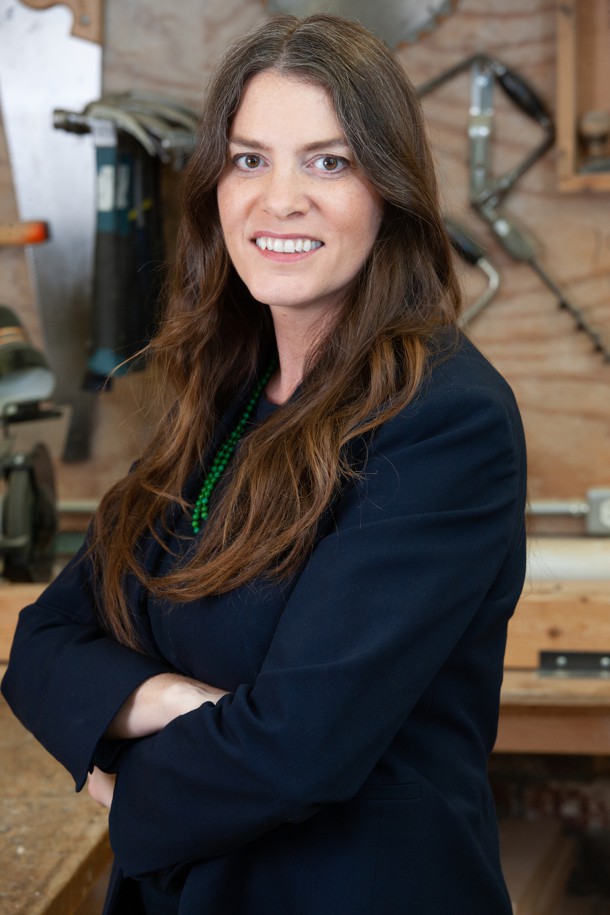 Kathleen Culhane is in the process of wrapping up her work as an advocate for women to enter careers in the construction trades. Culhane announced in June that she is planning to retire from Nontraditional Employment for Women, a group she has led since 2007. Under Culhane's leadership, the organization's budget has doubled, and new funding streams have been secured. Culhane has said that while many companies are open to hiring women for trades jobs, more can be done, particularly for women of color.
98. Frank Conti
President, Port Authority Police Benevolent Association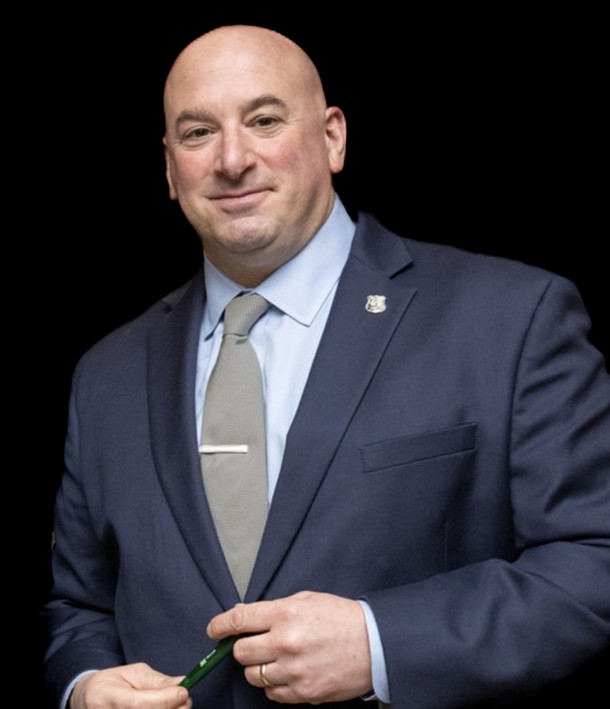 The Port Authority of New York and New Jersey has been busy in the past year addressing a backlog in new union contracts – ultimately finalizing deals with 23 unions that had gone a decade without a new pact with the bistate transportation agency. Among the unions that struck deals is the Port Authority Police Benevolent Association, whose new deal includes having Port Authority police wear body cameras. Port Authority PBA President Frank Conti is a former K-9 officer who has been in union roles for over two decades.
99. Jessica Timo
Interim President, OPEIU Local 153
Resident assistants play a vital role in college dorms, helping keep the peace, leading community-building events and being front-line emergency workers. Now, some are looking to unionize, and OPEIU Local 153 is working to make this dream a reality. Led by new interim President Jessica Timo, the local has played a critical role in unionizing efforts among resident assistants at Fordham University, Barnard College and Rensselaer Polytechnic Institute. Over 200 Barnard resident advisers led a march on then-President Sian Beilock's office last fall to push for union recognition.
100. John Doyle Jr.
Regional Director – Region 2, National Labor Relations Board
A career attorney with the National Labor Relations Board, John Doyle Jr. now leads NLRB's New York regional office and is in the thick of debates over a union at Starbucks. Doyle recently dismissed an effort by workers at the Starbucks Reserve Roastery in Chelsea who teamed with a national right-to-work group to end a union at that location. This followed a decision by NLRB's Buffalo branch office to dismiss a petition attempting to disband a Rochester Starbucks union.